Thousands of German Neo-Nazis wearing 'I love Hitler' T-shirts gather for festival of far-right
Around 5,000 people attended the Rock Against Foreign Domination festival in Themar.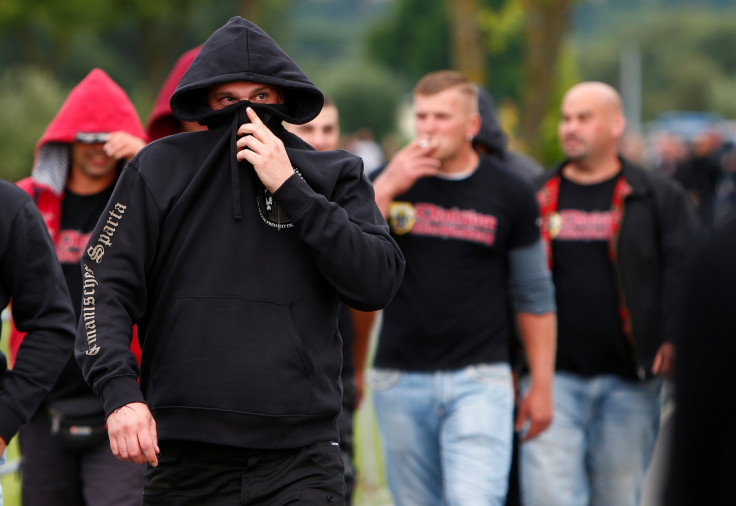 Germany's largest neo-Nazi concert saw 5,000 far-right rockers descend on the tiny town of Themar on Saturday night (15 July). Police say the event passed peacefully but 22 arrests were made for illegal symbolism, including Nazi icons.
Pictures uploaded to Twitter by a protester shows a man in am "I 'heart' HTLR" T-shirt, with the caption: "This, ladies and gentlemen, is a postmodern Nazi".
Other pictures show a man wearing a 'HKN KRZ' T-shirt, signifying the 'Hakenkreuz', or Swastika and another wearing a "Blood & Honour" badge – the group is outlawed.
All were attending an event called 'Rock Against Foreign Domination'.
The concert is believed to be the biggest of its kind although Spiegel reports that the events are growing in number.
The far-right has been resurgent in Germany, with the anti-immigration AfD party capitalising on resentment towards Chancellor Angela Merkel's open-door policy towards refugees.
However, there remain strict laws against "symbols of unconstitutional organisations", including the Nazi Party, as a result of Germany's 20th century history.
There were fears the concert would be marred by violence after the violent scenes in Hamburg earlier this month when Germany hosted Donald Trump and other world leaders for the G20 summit.
However, the event passed largely peacefully save for the fashion choices of some and eight further incidents of property damage, drug use and verbal abuse, according to DW.
Around 1,000 police were drafted into Themar, which has a population of just 2913 in anticipation of clashes between the neo-Nazis and anti-fascist protesters.
The concert was tightly secured and fans were searched with metal detectors by police upon arrival. Nearby roads were closed and check-points established to keep a lid on proceedings.
DW reports that rock music has become an increasingly prevalent means of propaganda for the German far-right.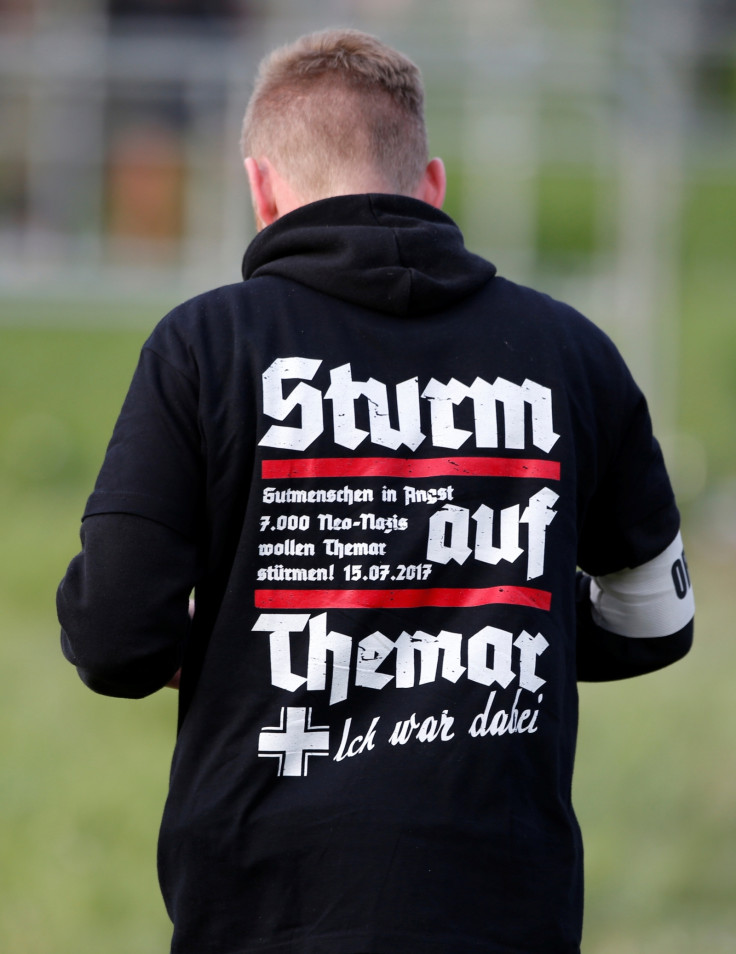 © Copyright IBTimes 2023. All rights reserved.