Three Notting Hill revellers hurt in 'liquid attack' as terrified crowds flee in fear of acid
Police are investigating after "mild acidic liquid" was thrown just before 8pm on Sunday.
Three people were hurt after an unknown liquid, believed to be a "mildly acidic" substance, was allegedly thrown over a crowd at the Notting Hill Carnival.
It was reported that two other revellers were trampled by panicked crowds as people feared being caught up in another shocking acid assault in the British capital.
London's Metropolitan Police (MET) said they were investigating the incident which occurred near Ladbroke Grove on Sunday evening (28 August).
Police said that three people were treated for skin irritation after they came into contact with an unknown liquid just before 8pm.
Revellers were seen running from St Charles Square in fear of another acid attack with the force saying no arrests have been made as of yet with the investigation ongoing.
A spokesman for the MET said: "Some of the crowd in the area then quickly dispersed, which caused injuries, who have since received treatment from the London Ambulance Service at the scene.
"Three people have also reported skin irritation injuries, although these are not thought to be serious."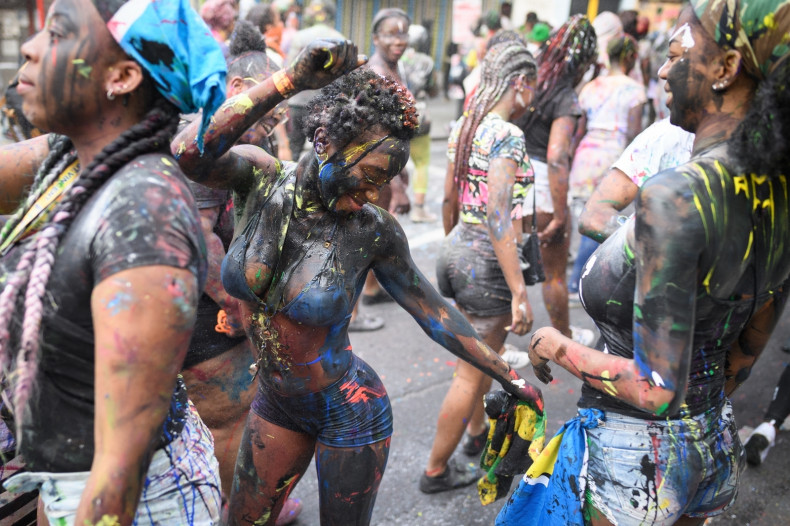 Two million people are expected to attend the annual two-day event with the alleged attack occurring on the first day of the street party.
Footage of people running away emerged online on Monday with one festival-goer telling the Evening Standard she was told by police to run away from the incident.
Another festival-goer said: "I was on Ladbroke Grove and the floats were going past.
"A large amount of people started screaming and running towards where me and my friends were standing, and we ran in the same direction.
"We ran briefly and stopped. Then more people started running towards us and we kept running.
"We tried to ask the police we passed what was happening, immediately after, but they said they didn't know and were looking into it."
By 3.30pm on Monday, 149 arrests had been made with 61 for drug offences, the MET have said.