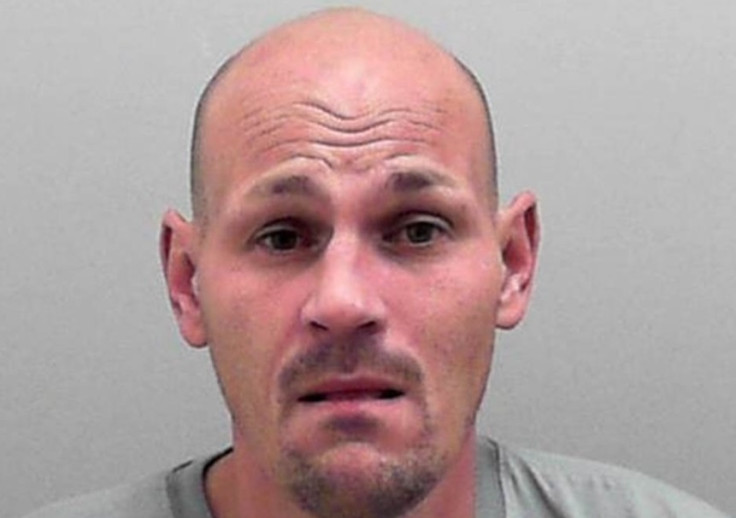 A crazed thug who bludgeoned his stepfather to death with a hammer then dumped his body behind the sofa before driving to KFC has been jailed for 20 years.
In a frenzied attack in June this year Martyn Ford battered stepdad Ian Baker with a lump hammer before making off with money and a safe and deleted the CCTV from the property in Bristol.
The 38-year-old left blood spattered up the walls of his house and Baker's children found their father dead after spotting his legs behind the sofa that evening.
Ford admitted murdering Ian Baker when he appeared at Bristol Crown Court on Thursday (21 September) and was jailed for life with a minimum term of 20 years and four months.
The Daily Mail reported that Baker's family shouted "see you in 20 years" as Ford was sent down.
Baker, who had three sons from a previous relationship and two other stepchildren, was married to Ford's mother Caroline until her death in 2013.
The 58-year-old had supported Ford for a number of years but decided to cut him off after the defendant was released from prison earlier this year.
The family had a strained relationship with Ford, of no fixed address, asking for money from Baker regularly, the court was told.
Despite this Baker had picked up Ford from the train station and the court heard that the murderer was hoping that his stepfather could help him with a debt that he had accrued.
The next day Ford returned to the home, while Baker's sons were not home, and the attack took place with Ford battering his stepfather fracturing his skull.
He then dragged him into the living room and stole a gold chain, a camera and two money jars from the kitchen, and wrenched a wardrobe off the wall to access a safe.
Ford then removed the CCTV hard drive from a bedroom upstairs and attempted to clean up the blood then visited a KFC drive-through and to a local pub.
Ford was later found with £1,260 ($1,710) in cash with the court hearing that he rang his debtor at 6.26pm to say he had the money.
The defendant had been previously jailed on two separate occasions for battery for five months and has previous convictions for dishonesty and had headbutted his stepfather in the past.