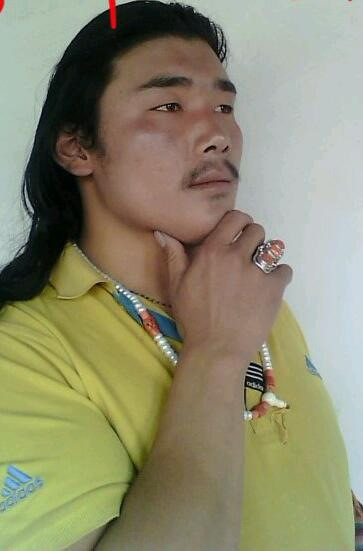 A Tibetan man has set himself on fire in protest against Chinese rule in the first self-immolation of 2014.
Phakmo Samdup, 29, set himself ablaze in Malho Tibetan Autonomous Prefecture, eastern Tibet, near a school.
He died at the scene and his body was taken by Chinese authorities. Local authorities have tightened security and threatened people not to spread the news of the self-immolation, a form of radical political protest against Beijing rule.
Only six self-immolations have taken place since July 2013.
"China began inflicting punishments on communities and families of self-immolators and a number of Tibetans have been given severe sentences (including a suspended death sentence) for 'inciting' individuals to undertake the protests," said a statement by Free Tibet.
Beijing has often accused Tibetan spiritual leader, the Dalai Lama, of inciting the self-immolations.
The Chinese foreign ministry said in July 2013: "Inciting self-immolations is the Dalai Lama's way of realising his separatist political scheme. It's the most cruel and inhumane criminal activity."
Tibet was occupied by Mao Zedong's forces in 1950. The Dalai Lama has been living in exile since a failed rebellion against Beijing rule in 1959.
More than two million Tibetans have been relocated in the Tibet Autonomous Region.
"While self-immolations have slowed significantly in recent months, Phakmo Samdup's protest confirms that Tibetans remain willing to undertake this devastating form of peaceful protest," Free Tibet director Eleanor Byrne-Rosengren said.
"The last few months have seen mass protests against detentions, environmental destruction and the Chinese flag in Tibet. Tibetan opposition to Chinese occupation is undimmed but China's response is a self-defeating turn of the screw. Repression breeds resistance. Further protests in Tibet in 2014 are certain: more self-immolation protests are certainly possible."