Richard Rojas, the 26-year-old Navy veteran from the Bronx who was arrested for allegedly ploughing his car into pedestrians in New York's Times Square, killing one and injuring 22 others on Thursday (18 May), told investigators that he had "heard voices" at the time of the incident.
He also told police that he expected to be shot dead following the act. "You were supposed to shoot me! I wanted to kill them," law enforcement sources quoted the accused as telling police following his arrest, the BBC wrote.
Rojas was reportedly under the influence of synthetic marijuana, known as K2, during the incident, ABC News reported, citing sources. Police initially considered it as a case of drunken driving, but his initial tests were negative for alcohol. However, further drug tests were being conducted while he remains in police custody, the Associated Press reported.
Rojas has been charged with one count of murder in the second-degree, aggravated vehicular homicide and multiple counts of attempted murder, a New York police spokesman said in an email to Reuters news agency late on Thursday. He was expected to appear for an arraignment hearing in court on Friday.
Although the incident is reminiscent of the recent terror attacks in London, Stockholm, Israel and Nice in France, New York mayor Bill de Blasio has ruled out the terror angle in this case. "There was no indication it was an act of terrorism," he told reporters on Thursday.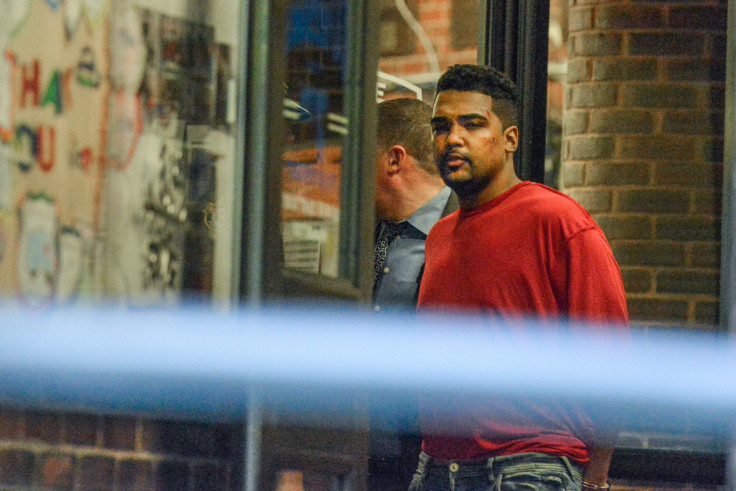 Rojas, who according to Navy record was enlisted in September 2011, has been embroiled in several legal cases in the past. He was caught for drunken driving twice – once in 2008 and 2015.
In 2012, he was arrested at a naval base in Jacksonville, Florida, for allegedly attacking a cab driver. He was reportedly heard shouting "my life is over" while he threatened to kill police. He was charged with misdemeanor battery and resisting an officer without violence.
Navy records also showed he spent two months in a military prison in Charleston, South Carolina, in the summer of 2013, but the reports did not elaborate on the reason. He reportedly left the Navy in May 2014.
Just a week before the latest incident, Rojas was arrested and charged with pointing a knife at a notary. He accused the person of stealing his identity and later pleaded guilty to a harassment violation.
Rojas reportedly told police during his previous arrests that he felt he was being harassed and followed.
Harrison Ramos, one of Rojas' neighbours, told the AP that the navy veteran was going through "a real tough time" after coming back from duty in 2014. Rojas was also said to be having alcoholism issues.
Ken Bradi, a bouncer at Planet Hollywood restaurant who helped the police arrest Rojas, told the news agency that the accused was screaming and swinging his arms, trying to escape from three people who tried to grab him.
The sole casualty of the Times Square crash has been identified as Alyssa Elsman, 18, from Michigan who was on vacation with her family.