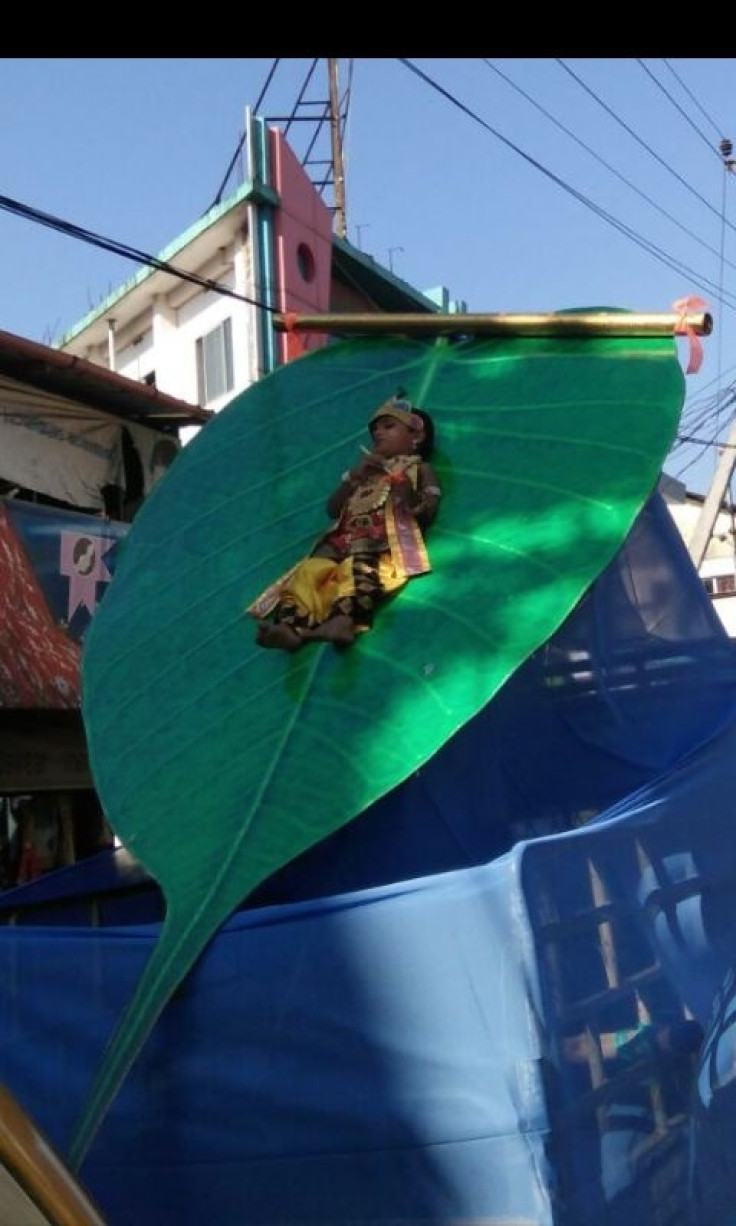 Indian authorities have ordered a probe into an incident in which a toddler dressed as a Hindu God was tied to a vehicle and paraded through city streets for hours as part of a float in the southern state of Kerala during a religious procession.
The three-year-old was reportedly dressed as Lord Krishna — a popular Hindu deity. The procession was taken out on 12 September in Payyannur city to mark the birth anniversary of the Lord.
The State Commission for Protection of Child Rights on Thursday (14 September) registered a suo motu case against the alleged manhandling of the child. The commission has also sought reports from the home secretary, state police chief (SPC), district collector, district police chief and child protection officer within a week.
The case was taken up following a Facebook post authored by a local activist, Sreekanth Usha Prabhakaran, narrated the child's ordeal. The post also carried a photograph of the child seen tied to an artificial leaf mounted on a vehicle.
Prabhakaran said that he was forced to write about the incident on Facebook after he received a cold reply from concerned authorities, who he called to alert about the incident.
"I saw the child displayed on the artificial leaf over the vehicle and immediately dialled the Childline number, but the person who answered the call wanted to now if the child's parents had filed any complaint," Prabhakaran wrote in the post. The person then told him they would alert the concerned department.
Prabhakaran said that the child was tied in the same position for more than two hours while being paraded around in the hot sun.
Meanwhile, following the Child Rights Commission's complaint, the case will now be investigated by the police. The procession was believed to have been organised by Vivekananda Seva Samiti, a Hindu organisation. The police were also present during the procession.
"The commission and the Home Department have issued separate guidelines and orders on the participation of children in processions and public functions," Shoba Koshy, chairperson for the State Child Rights Commission told The Hindu newspaper.