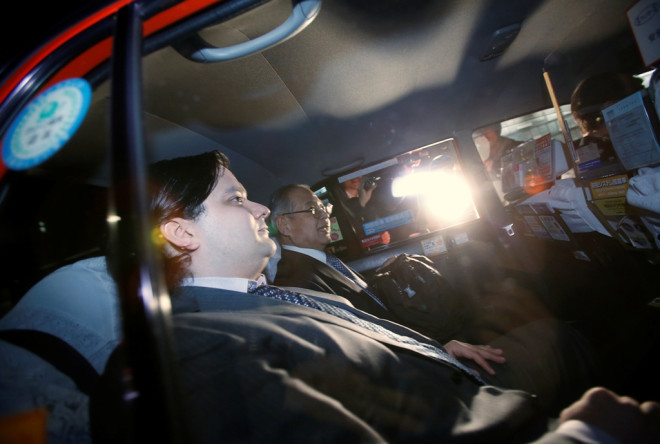 A group of bitcoin entrepreneurs received support from a number of MtGox's creditors in the US, Canada and Europe for their plan to revive the bankrupt exchange, raising pressure on Tokyo authorities to stop its liquidation.
The Financial Times reported that the consortium, called Sunlot, has received additional support for its controversial plan, and the bankruptcy authorities in Japan would be pressurised to transfer Mt Gox's assets to new owners.
Sunlot's plan for the failed exchange includes distributing the 200,000 rediscovered bitcoins to MtGox customers and giving them a 16.5% interest in a revived exchange.
The consortium said its plan would offer a better deal for creditors than liquidation. The Tokyo bankruptcy court, which ordered the liquidation of MtGox under bankruptcy trustee Nobuaki Kobayashi, warned customers that they may get back few or none of their bitcoins held with the exchange.
"This is a complex process and a unique situation, and we offer the best and most practical solution for the customers of Mt Gox and help to Mr Kobayashi in the challenges he faces representing their best interests," Sunlot member John Betts said.
Sunlot's backers include entrepreneurs Brock Pierce and Jonathan Yantis, and venture capitalists William Quigley and Matthew Roszak.
FT reported that the creditors supporting Sunlot were willing to drop their lawsuits against MtGox, if the consortium was given control of the exchange.
The consortium has the support of Jed McCaleb, MtGox founder, and former marketing head Gonzague Gay-Bouchery, but CEO Mark Karpelès has not supported them, according to the newspaper.
Japan-based MtGox, which at one point hosted 80% of the world's bitcoin trades, collapsed after reporting that 850,000 bitcoins were stolen in what it claims was the result of a two-year long cyber attack. The company filed for bankruptcy protection in Japan on 28 February and subsequently in the US.
The exchange later filed for liquidating its assets following its failure to restructure its business under the country's bankruptcy protection scheme. Subsequently, it was placed into provisional administration.
On 24 April, a Tokyo court ordered the administrator of MtGox to start liquidating the company's assets to pay back its creditors.
Bankruptcy trustee Kobayashi will manage the assets of the exchange and convert them into cash. He will also investigate the claims against the company and distribute funds to creditors once they are secured.
A creditors' meeting in connection with the liquidation is scheduled to be held on 23 July.