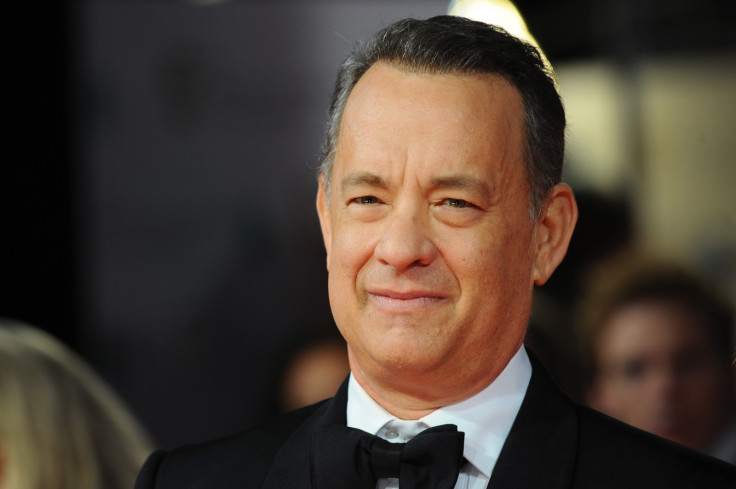 Donald Trump may not have the best relationship with the press, but his presidency has definitely kept journalists on their toes, perpetually fact-checking most of the statements made by the president and his team. In order to lend some support to the good fight, Tom Hanks has gifted the White House Press Corps a brand new espresso machine.
Alongside the coffeemaker, the Sully actor sent the press a typed note encouraging them to keep striving to report the truth. "To The White House Press Corps, Keep up the good fight for Truth, Justice, and the American Way. Especially for the Truth part," he wrote below a cartoon drawing of American soldiers, captioned: "Fresh, spirited American troops, flushed with victory, are bringing in thousands of hungry, ragged, battle-weary prisoners."
The White House reporters shared photos of the note and the stainless steel Pasquini coffee maker on social media, with messages thanking the actor for his contribution.
This is not the first time the Forest Gump star has sent the press corp gifts. Hank first sent reporters a coffee machine in 2004 when he found out they had to make do with a vending machine.
"I hope this machine will make the 24 hour cycle of news a bit more pleasant," The Hollywood Reporter reported him as saying at the time. "Add water, insert pod, press button and report. All good things. Tom Hanks."
During a visit to the White House in 2010 he noticed that his gift was in bad condition and decided to send in an upgrade. "You know, you are supposed to clean this after every use," he reportedly told the journalists, according to The Guardian.