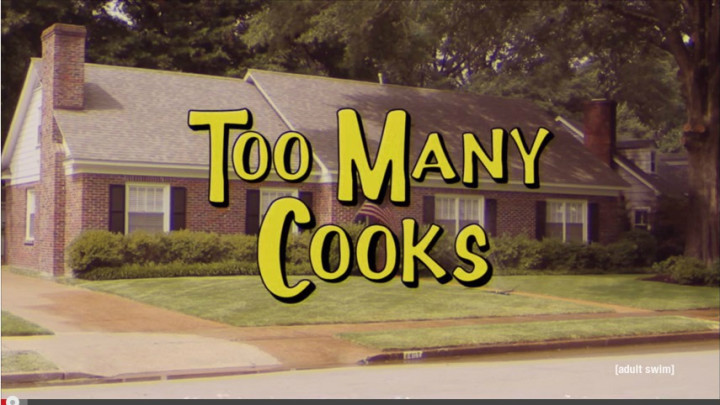 Too Many Cooks, Adult Swim's hilarious parody video devoted to the outrageous sitcoms of the 80s and 90s, has gone viral on the internet.
The 11-minute-long clip mocks the cheesiest comedy series of that time while bringing insane twists in between.
The satirical montage features characters wearing decade appropriate clothes and directing open mouthed smiles at the camera with their names written in the fonts typical of that era.
The video pokes fun at crime dramas, cartoon characters and space dramas of the 80s and 90s.
Casper Kelly, the man behind the viral video, described the montage as "one of those shower ideas...to repeat something until it gets annoying and just keep going until it gets funny again."
"The idea was for it to be a sitcom intro that doesn't stop and keeps adding characters," he said to Esquire.com.
"I love that kind of humor, but I've never really tried anything like that. So I got that idea, but I didn't think I could make it work for 11 minutes, but I told one of my co-workers and he told my boss Mike Lazzo at Adult Swim. He thought it was funny, but he said, 'That'll be good for four minutes and then you need to start zigging and sagging,'" Kelly told the Vulture.
While some find the parody very funny, some others are tagging it as bizarre.
Here are some Twitter reactions to the satirical video.
Too Many Cooks is the best thing ever made

— Squidward Tortellini (@Wuts_Up_Doc) November 10, 2014
Before going to bed, you all should watch Too Many Cooks. — John Luke Arrington (@John_Luke34) November 10, 2014
I just found out what Too Many Cooks is and after watching it I feel like the world must be in a worse off place than I previously thought

— Michael Kinchloe (@michaelkinchloe) November 10, 2014
Too Many Cooks is actually the worst — Cassie (@EDGExCassie) November 10, 2014
the only thing funnier than too many cooks is everyone who has the need to let people know how much they didn't enjoy it

— alexander (@logoffalex) November 10, 2014
If you haven't watched Too Many Cooks yet, you're missing out on everything that is 80's & 90's television — allison (@alliemergens) November 10, 2014
Too Many Cooks is, in fact, the greatest piece of content that Adult Swim has ever put out. /Ever/.

— Daleth (@g1Daleth) November 10, 2014
Not only will Too Many Cooks spoil the broth it also ruins my sleep. Get out of my head!!! — Sam Berns (@SenorBerns) November 10, 2014
Theory: The killer from Too Many Cooks was mostly harmless until he experienced the brutality of animated war and gained access to weaponry.

— Jody Houser (@Jody_Houser) November 10, 2014