Top 10 Leonard Cohen quotes to read in memory of the legendary songwriter and poet
The announcement of his death was made on Facebook on 10 November.
Canadian singer-songwriter Leonard Cohen, whose death was announced on 10 November, has been immortalised in his words. Having started his career writing poetry, his first book Let Us Compare Mythologies was published in 1956. He went to receive critical acclaim for The Spice-Box Of Earth (1961), Flowers For Hitler (1964) and Parasites Of Heaven (1966).
He also wrote novels such as The Favourite Game (1963) and Beautiful Losers (1966) after which he opted to concentrate on song writing. In 1967 he released Songs Of Leonard Cohen and followed it with Songs From A Room in 1969 and Songs Of Love And Hate (1971). That followed New Skin For The Old Ceremony and 1977's Death Of A Ladies' Man.
After a total of 13 albums, Cohen released You Want It Darker on 21 October, a couple of weeks before his death.
Over the span of his artistic career, he explored a number of subjects ranging from native religion, politics, isolation, sexuality and personal relationships. For many, his words continue to be relatable even in today's political and social situations.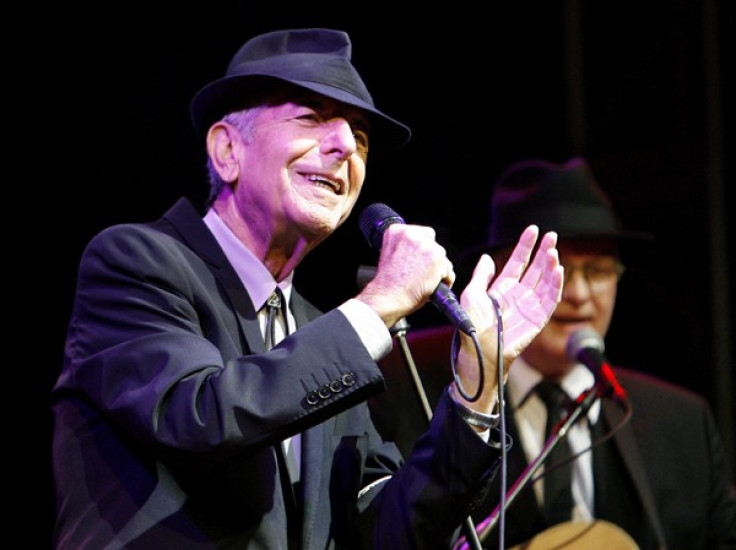 Find a list of Cohen's best quotes below:
"We are so small between the stars, so large against the sky."
"We are so lightly here. It is in love that we are made. In love we disappear."
"I've often said if I knew where the good songs came from, I'd go there more often."
"I greet you from the other side of sorrow and despair, with a love so vast and shattered it will reach you everywhere."
"There is a crack in everything, that's how the light gets in."
"I wish I could say everything in one word. I hate all the things that can happen between the beginning of a sentence and the end."
"Prayer is translation. A man translates himself into a child asking for all there is in a language he has barely mastered."
"A woman watches her body uneasily, as though it were an unreliable ally in the battle for love."
"What is a saint? A saint is someone who has achieved a remote human possibility. It is impossible to say what that possibility is. I think it has something to do with the energy of love."
"This is the most challenging activity that humans get into, which is love."
© Copyright IBTimes 2023. All rights reserved.