Top 5 Netflix recommendations of the week: Orange Is The New Black, Django Unchained and Insidious 2
Orange Is The New Black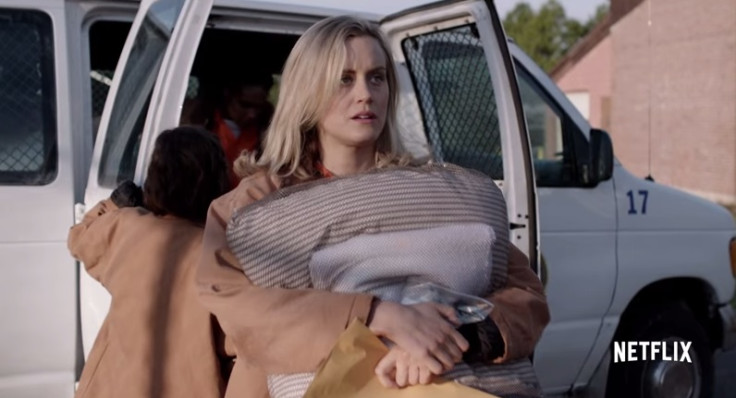 Ahead of the hugely successful show's third season arriving on Netflix next week, we urge you to binge-watch the first two seasons of Orange Is The New Black in preparation.
Based on the real-life memoirs of writer Piper Kerman, the show centres around Piper Chapman (Taylor Schilling), a well-to-do, waspy woman who gets sent to prison after her past association with an international drug-smuggling ring is discovered.
Dealing with prison life and meeting some interesting characters along the way, Chapman doesn't just have to keep herself sane while she does her time but also try and maintain her relationship with fiancé Larry (Jason Biggs) on the outside. A task made even harder when she realises that one of her fellow inmates is the woman who put her in there; her ex-girlfriend and ex-boss, Alex (Laura Prepon).
The first season mixes comedy and drama perfectly, making you chuckle and cringe one minute and gasp with surprise the next. Season two builds on each storyline, plunging you deep into the detail of the characters' lives.
The complexity and originality of the series presents a group of women unlike any other seen on TV before. Far from stereotypes, Orange Is The New Black presents a vast range of female personalities and how they cope with the dramas of love, life –and lock-up.
Watch this if you enjoyed: Weeds, Bad Girls, Wentworth, Women In Prison, Breaking Bad, House Of Cards, Fargo, Orphan Black
Django Unchained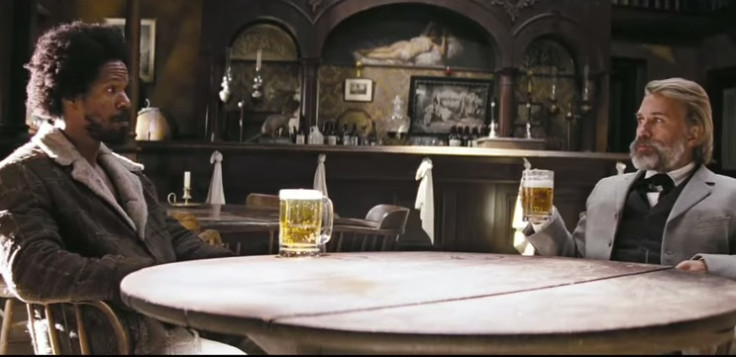 If you're a fan of Quentin Tarantino and Inglourious Basterds had you wanting more of his zany but violent style, then look no further than Django Unchained.
It follows the intertwined stories of black slave Django and Dr King Schultz, a German dentist-turned-bounty hunter who buys Django's freedom in turn for his help on a kill. When the deed is done, Schultz agrees to help Django save his wife from a notoriously ruthless plantation owner named Calvin Candie who is holding her captive as a worker.
Jamie Foxx and Christoph Waltz at first seem an unusual duo to lead the film, but their palpable chemistry makes for an interesting dynamic on screen, with Waltz's old-school humour balanced against Foxx's slick delivery of Django.
Aside from the two leads, the film is chock-full of acting talent in supporting roles. Leonardo DiCaprio is great as creepy Candie and Samuel L. Jackson walks the line of funny and despicable as Candie's right-hand man, Stephen.
Tarantino flaunts his ability of creating scenes so uncomfortably odd they border on genius in Django Unchained. Its over-exaggerated style runs alongside a very important and serious subject, but that is what makes it brilliant.
It combines all kinds of genres; comedy, action, drama and Western and what audiences get is hilariously gruesome, pistol-slinging action that certainly hits you right between the eyes.
Watch this if you enjoyed: Inglourious Basterds, The Wolf Of Wall Street, Reservoir Dogs, Pulp Fiction, 12 Years A Slave, Seven Psychopaths
Chelsea Handler: Uganda Be Kidding Me Live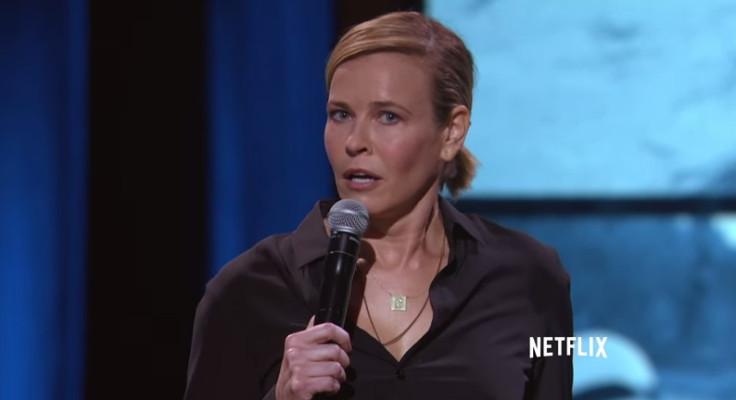 Our first point to make here is that if you don't like TV personality Chelsea Handler, or you like your funnies particularly moral, then this might not be the right stand-up show for you.
Undoubtedly a Marmite-type character, her bold and brash comedic style sees her deliver crude and often offensive gags almost every minute as she retells the real-life anecdotes that make up her fourth autobiographical book, Uganda Be Kidding Me, a New York Times #1 Bestseller in 2014. It's hilarious to watch – but only if you like that sort of thing.
If this is up your street however, then this culmination of all of the best bits taken from Handler's international comedy tour is simply unmissable. Not only does she unabashedly detail her global travels that the book focused on, she also offers up her brutally honest, often controversial opinions on subjects such as sexual etiquette, how lesbians walk, care of the elderly and even Aids. Yes, any topic can be made into comedy gold according to the New Jersey-born 40-year-old.
Sharp-tongued Handler has no boundaries if the opportunity for a laugh is there, and that's glaringly evident as she presents personal photographs and videos throughout the show that accompany her embarrassing tales of debauchery, live on stage.
Watch this if you enjoyed: Chelsea Lately, Kevin Hart: Let Me Explain, Chelsea Peretti: One Of The Greats, Aziz Ansari: Buried Alive, Are You There, Chelsea?
Girl, Interrupted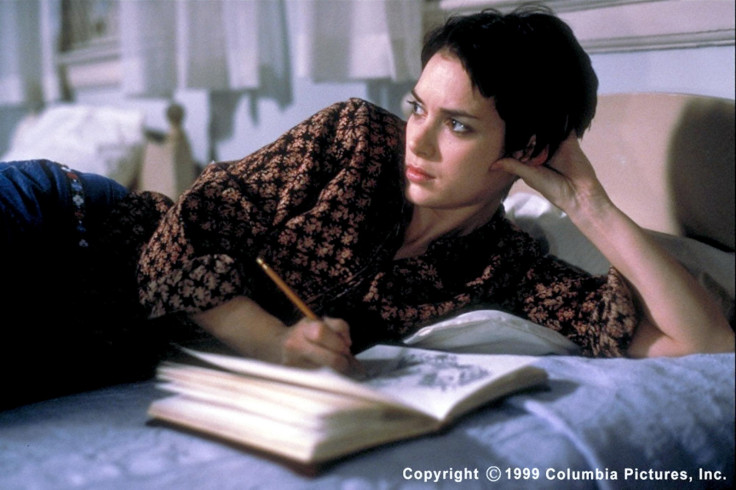 After Susanna (Winona Ryder) is rushed to hospital after combining a container full of aspirin and a whole bottle of vodka, medical officials diagnose her with borderline personal disorder and, believing that her accident was a suicide attempt, they recommend that she recover in a women's mental health facility in New England.
She is shipped off to the renowned Claymoore where she becomes absorbed by the disturbing yet fascinating women she meets there. The most intoxicating is Lisa (Angelina Jolie), a charismatic yet manipulative patient who has a history of being a terrible grievance to the nursing staff with her sociopathic tendencies. As the two become friends, Lisa encourages Susanna to partake in all sorts of activities, including a dangerous escape mission.
Based upon the memoir of the same name by writer Susanna Kaysen, the 1999 film adaptation features a star-studded cast including Jared Leto, Brittany Murphy, Vanessa Redgrave and Whoopi Goldberg as well as fantastic performances by Ryder and Jolie themselves. The latter won an Oscar for her portrayal of Lisa.
The tone of the picture is hauntingly sad yet possesses a sense of sweet hopefulness about it, in the moments that we see the women of the facility grow close and support one another while each of them try desperately to ease their struggles and reclaim their lives. These instances are emotionally juxtaposed by the times that they viciously take their sorrows out on each other, making for a touching yet hard-hitting movie.
Watch this if you enjoyed: The Virgin Suicides, Black Swan, Shame, Marie Antoinette, Garden State, Gia
Insidious: Chapter 2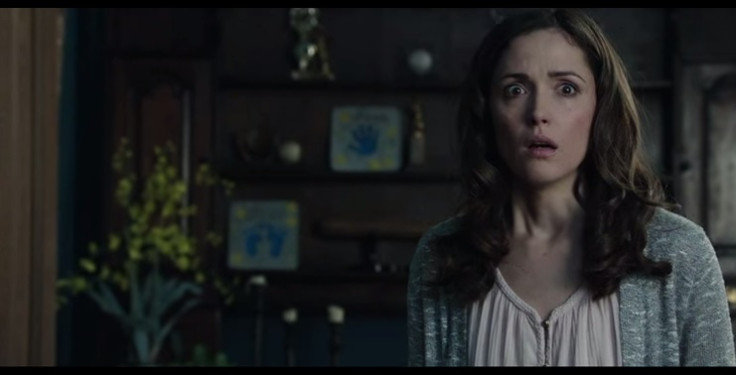 In a genre so bogged down by B-Movie influence or found-footage films, director James Wan and screenwriter Leigh Whannell push aside all of those modern day conventions and strive to make more intelligent, classic out-and-out horror and they certainly deliver.
Starting where we left off in the previous film, Chapter 2 ups the ante from the first instalment, providing not only more scares but a more solid plot, based around the actions of the first, as the Lamberts continue to be plagued by the entities moving things around and pestering them.
After Josh (Patrick Wilson) came back from The Further at the end of the first film, his wife Renai (Rose Byrne) and his family can't help but feel he's a little altered. The film is split into forever-altering segments, focusing on different characters and aspects of the plot, as well as different time periods. The overarching theme is Josh and his connection with the spirit world, explaining his troubled childhood and his relationships with the characters seen in the first film.
Calling Chapter 2 just a sequel wouldn't be fair, it's more of an explanation of the events of the first while moving the story along at the same time. It is almost a prequel and a sequel wrapped into one. Not an easy feat, but by the end of the movie audiences will be satisfied with how loose ends are tied up.
It is truly scary without being filled with violence which appears to provide a more timeless elegance unlike so many horror flicks that depend on gory shocks. The story come across as well planned rather than just a body count.
Watch this if you enjoyed: Insidious, Annabelle, The Conjuring, Sinister, Dead Silence, Paranormal Activity, Oculus, The Woman In Black
© Copyright IBTimes 2023. All rights reserved.