Portlandia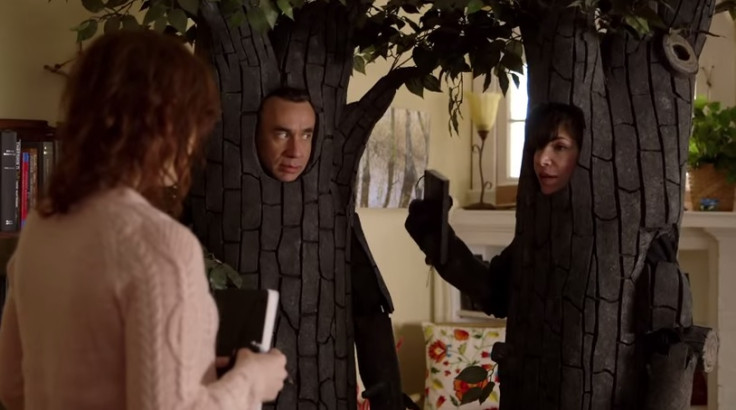 Portlandia can be relatively unknown to those who aren't big Fred Armisen, Carrie Brownstein, or even Saturday Night Live fans, but it really is worth a watch if you like your comedy more on the observational side.
The series is part sketch-show, part sitcom as it flits between characters and their continuing storylines throughout. Its scenes almost reminiscent of a style seen in a stand-up comedians routine, showing sketches that satirise many different types of people and situations that we are so aware of in modern day life.
It makes viewers go, 'I'm like that' or 'I know people who do that' and most of the time that's what makes it so intelligently funny. Take the sketch about Netflix for example, One More Episode, which depicts a couple so addicted to Battlestar Galactica on the streaming website that they stay up for days watching each and every episode, even missing days at work.
The series often has celebrity guests which is also an added bonus and makes for even more hilarity. Throughout the whole series, we've seen the likes of Kristen Wiig, Kyle MacLachlan, and Olivia Wilde, as well as many others, and it never fails to be a surprising treat whenever a famous face crops up.
It's silly on the surface, but in reality Portlandia is very well-written and ends up becoming flawlessly executed comedy based on real-life trends and typical experiences where everyone watching will be on the in-joke.
Watch this if you enjoyed: Saturday Night Live, Brooklyn Nine Nine, Parks And Recreation, 30 Rock, Arrested Development, Comedy Bang! Bang!
Available on Netflix UK.
Into The Wild

Based on a true story, Into The Wild focusses on 22-year-old Chris McCandless, a young man struggling to find his place in the world. Born into wealth, McCandless has always found himself succeeding in life but uneasy in his home-life, particularly when his parents pressure him to become the best he can be.
So, after graduating from one of the world's leading universities as both a top student and athlete, he radically decides to donate his savings to charity and leave his conventional life as he embarks on a journey to Alaska, hoping to find his true place in the world along the way.
He starts making his way to his destination in an old but trusty car, but when a freak storm and flash flood causes him to abandon it, McCandless chooses to hitch-hike his way to Alaska instead.
It's hard-hitting and raw, making you wonder what would you would do when it comes to every different obstacle that McCandless faces along his trek. It simultaneously leaves you with a sense of wanderlust and a lingering feeling that you should appreciate your home comforts and loved ones all around you, because whilst the wilderness can be beautiful, it can also be harshly unpredictable.
Watch this if you enjoyed: On The Road, 127 Hours, Wild, Castaway, Alaska, Lone Survivor
Available on Netflix UK.
Bates Motel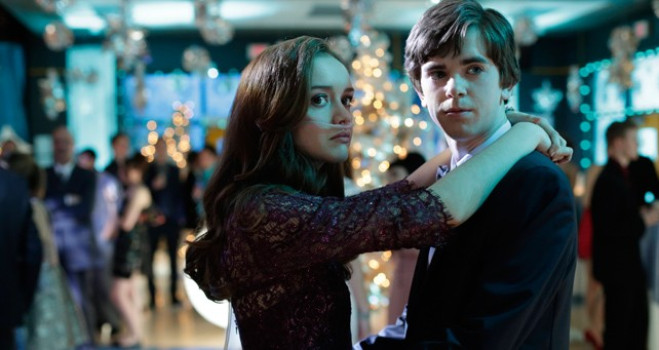 If you think you recognise the title of this series, it's because Bates Motel is a contemporary prequel to all that took place in Alfred Hitchcock's 1960s movie, Psycho.
Freddie Highmore plays a teenage Norman Bates, the infamous fictional murderer who was best known for dressing up as his mother in order to off random ladies. Luckily however, Bates Motel isn't quite as gruesome as that! It depicts Norman's beginnings in life and explores his messed-up, co-dependent relationship with his manipulative mother, Norma (Vera Farmiga), giving some insight into why he grew up to be a psycho.
What's so great about Bates Motel, is that unlike the movie, it doesn't solely concentrate on Norman. The thriller-drama delves into the lives of all the Bates family members and how their moving to the picturesque area of White Pine Bay affected everyone around them.
Undoubtedly, Farmiga steals the show. Her portrayal as a single mother trying to keep it all together and keep her family safe whilst so obviously falling apart on the inside is so intriguing to watch. However, Norma isn't such an innocent woman with all good intentions; she's also selfish, overly-dramatic and verbally abusive towards Norman, controlling her son into doing whatever bidding she so pleases.
Norman's problems are much more sub-surface, which makes him a lot more unpredictable and often, creepy. He's acts as almost the antithesis of Norma. As she expels her angst outwards, Norman soaks up her pain like a sponge without ever telling of this burden, knowing all too well that it will have dangerous consequences later on.
Aesthetically too, the show looks wonderful. Set in the modern day, you would genuinely only know this from the technology used in the show, it so evidently pays homage to the roots of the story with it's trendsetting 1960's fashion and look.
Watch this if you enjoyed: Penny Dreadful, American Horror Story, Psycho, Hannibal, Dexter, Hemlock Grove, The Returned
Available on Netflix UK.

Tinker Bell And The Legend Of The NeverBeast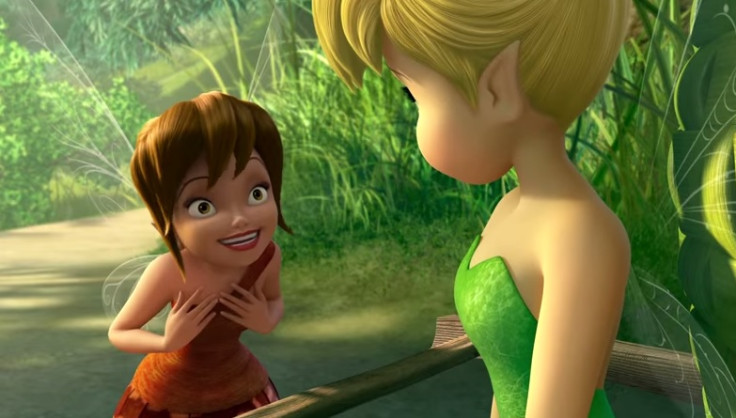 Whilst obviously not for everyone, Tinker Bell And The Legend Of The NeverBeast is an excellent film for both children and adults who just like to fill their lives with a little Disney magic once in while.
Despite what the title may suggest, Tinker Bell is certainly not the star in this movie. Tinks' friend Fawn, voiced by Once Upon A Time's Ginnifer Goodwin, is a rebellious animal fairy who doesn't ever judge a book by it's cover. So when she stumbles across a large, mysterious creature known as a NeverBeast, she befriends it and attempts to relieve it from its previously lonely life.
However, not all of the fairies are as thrilled about the new resident of Pixie Hollow and when Nyx (Rosario Dawson), one of the Hollow's protector fairies wants to get rid of the NeverBeast, Fawn and her pal, Tinker Bell (Mae Whitman) have to show their friends that he's not the harmful monster they believe he is!
If there's one word to describe this movie, it would undoubtedly be 'cute'. From the characters, to the softly bright colours, to the subject matter of the movie itself, Legend Of The NeverBeast exudes a sense of warm heart so well that even though you're consciously thinking 'I really shouldn't be watching this child-like cartoon' you can't help but be (albeit marginally) moved by the wide-eyed innocence of it.
Watch this if you enjoyed: Tinker Bell, Penguins Of Madagascar, Big Hero 6, Over The Hedge, Peter Pan, Bolt
Available on Netflix US.
World War Z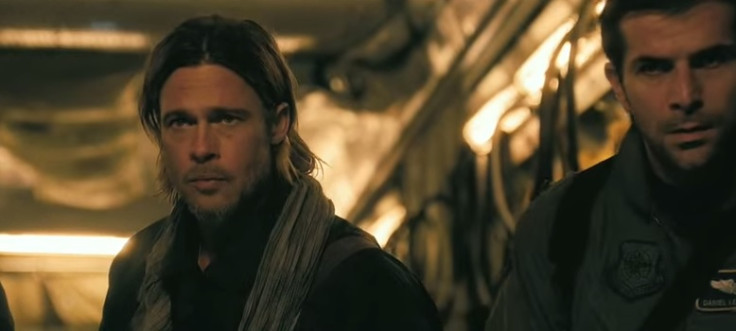 When first presented with the idea of a movie that sees Brad Pitt mixing with zombies, it is somewhat justified to believe that it might not work.
One of Hollywood's most recognisable faces may have been present in his fair share of dramas (Fight Club, Babel, Moneyball) but before World War Z, horror had been completely off the cards for the 51-year-old. But despite dubious expectations, Pitt's performance really works here, and that's not just because it's not really a horror.
Pitt plays United Nations Investigator, Gerry Lane, whose life with his wife and children couldn't be any more contented. That is until the world becomes contaminated by a mysterious infection that leads to millions of humans becoming mindless and destructive zombies. Due to his career background, Lane is asked to go on a dangerous mission to find the source of the disease and possibly put a end to its spread before it consumes the whole of planet Earth.
It's no secret that films that base themselves around zombies don't tend to sit well in the genre of horror. Due to their easily ridiculed nature, the creatures often feature in spoofs or horror-comedy movies such as Shaun Of The Dead, Zombieland and Warm Bodies, so when it comes to making them genuinely scary, it's incredibly difficult to distance them from the humourous.
World War Z avoids this dilemma altogether by not playing up to the zombie stereotype. It feels much more like a disaster movie than the depiction of a zombie apocalypse and that's why it works. Despite being almost a polar opposite to Will Smith's lonely world in I Am Legend, it exudes the same kind of tone. That it's not just about not getting eaten, it's about maintaining a sense of humanity.
These aren't slobbering, stumbling zombies either - they're quick and intelligent and that makes for a constant sense of dread as you watch Brad Pitt attempt to save his family and the world.
Watch this if you enjoyed: The Walking Dead, War Of The Worlds, I Am Legend, Elysium, Oblivion, Pacific Rim
Available on Netflix UK.