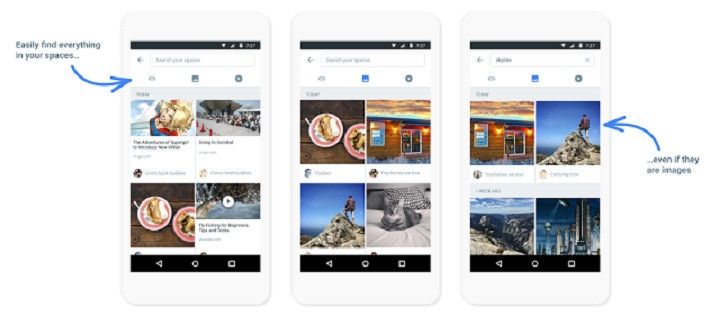 The month of May has witnessed the launch of quite a few exciting apps on the Google Play Store with some native apps released at the company's I/O 2016 event. While there were no major releases this month, aggregator and utility apps grabbed the limelight.
IBTimes UK gives you a low-down on some of the must have apps on your Android device from May 2016.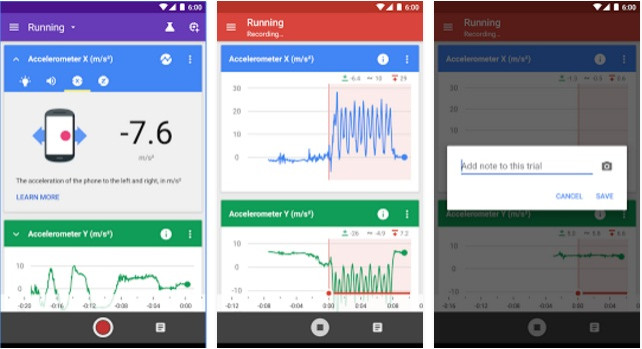 Released during Google I/O 2016, Science Journal allows one to use the sensors in your phone or even connect outside sensors to record data, test results, and perform actual, scientific experiments and research. Easy to use with bright colours, a simple user interface the app is totally free and a great recommendation for students and geeks in general who love to keep exploring different scientific elements in a practical way. Google has said it will continue to improve it with help from professionals in the science community.
Dark Sky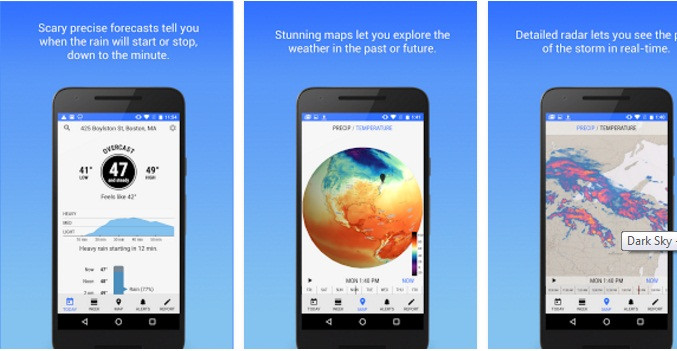 There are lots of weather apps out there, but this one is a rather funky one that has been on the Apple Play Store for iOS users for a while now and has made its debut on Google Play Store. The app, apart from providing accurate forecast like many other weather apps, it accepts live weather reports from its users and relates the data to its readings and predictions to give a better picture. It also has some animated graphics through which it offers notifications and weather alerts. While the app is free, advance users who want these alerts can subscribe to it for $2.99 (£2) as yearly fee.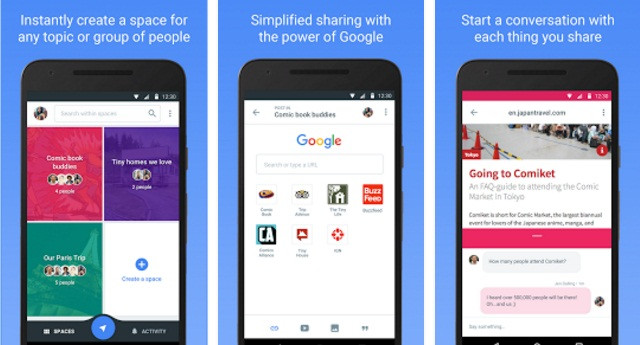 Google introduced this social media app at I/O 2016 which promises users to efficient control conversations and messages. The feature that differentiates it from other social network services, according to the company, is it focus on personal space. One can find and share articles, videos and images without leaving the app, since Google Search, YouTube, and Chrome are built within the app.
While this looks like an attempt by the company to grab some market share in the social media market from which it is virtually absent thanks to the not so successful Google+, the features of the app do look promising and may just work if users get a hang of it. It is ideal for those who do not like a large group of social media interaction.
There are a ton of browsers out there but most of them take up a massive amount of space. The Slimperience Browser is the latest to hit the Palay Store and promises a lightweight, efficient and fast browsing experience without loosing any functionality. Slimperience is only 400kb in size as compared to most browsers that measure close to 50MB on average. Moreover, the browser is fully customisable with numerous settings. It also has a unique theme engine which provides advanced design options.
Lens Launcher
This is a useful app for those who have their mobile screens cramped up like their desktop screens. If you are an avid app downloader having tons of apps on your home screen, but are unable to find the right app when needed then this app is tailor made for you.
The app basically works like a magnifying glass and as you scroll over your apps on the screen it will start to magnify them for you. After you have located your app you can open it simply from the homes creen without having to swipe several time to find your app. Lens Launcher also includes a full Settings menu to tweak all aspects of the Lens like Distortion, Scaling, Icon Size, Haptic Feedback, etc.
App Volume Control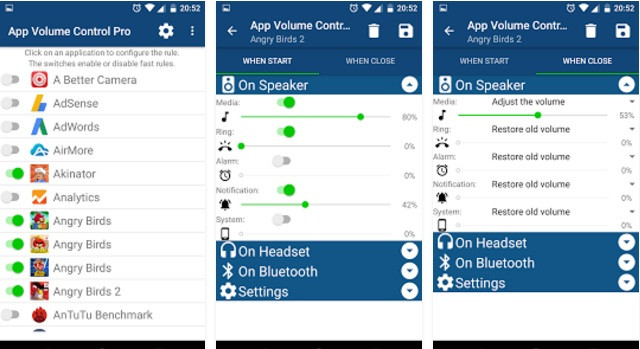 It is frustrating sometimes to mute the volume for some games and then bump it up again for other apps or games. The App Volume Control promises to solve this problem as it is a smart volume manager, that can control the volume of each ad every one of your applications. You can switch between applications/games to another and the volume will be adjusted automatically.
Li.st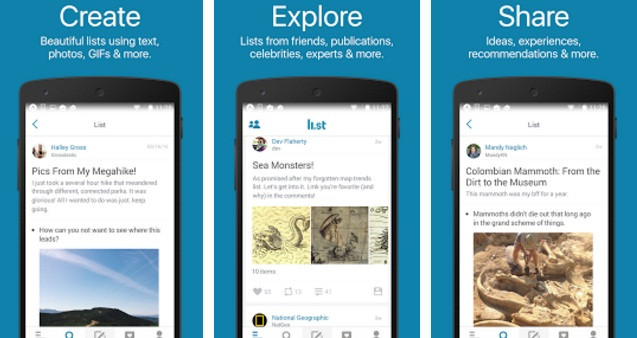 The Li.st app lets you create and follow social media posts, built in the form of lists. It revolves around you sharing and reading others choice of topics like what they eat, the places they eat , your etc. One can share their experiences and opinions through richly formatted lists with text, photos, GIFs, and locations. Just make sure you search the Play Store for Li.st and not List to download the app.
The app will give you notifications from many popular apps into chat Head-like bubbles. One can tap on the bubble and a small window with the full notification and a text field will appear through which you can reply directly. This is pretty much in tune with what Android N plans to offer. So until it Android N comes by this app will come in handy. Currently Notifly supports WhatsApp, Telegram, Line, Hangouts, Skype, Tango, KakoTalk, Twitter, Textra, ChompSMS, Facebook Messenger, Google Messenger and Plus Messenger.