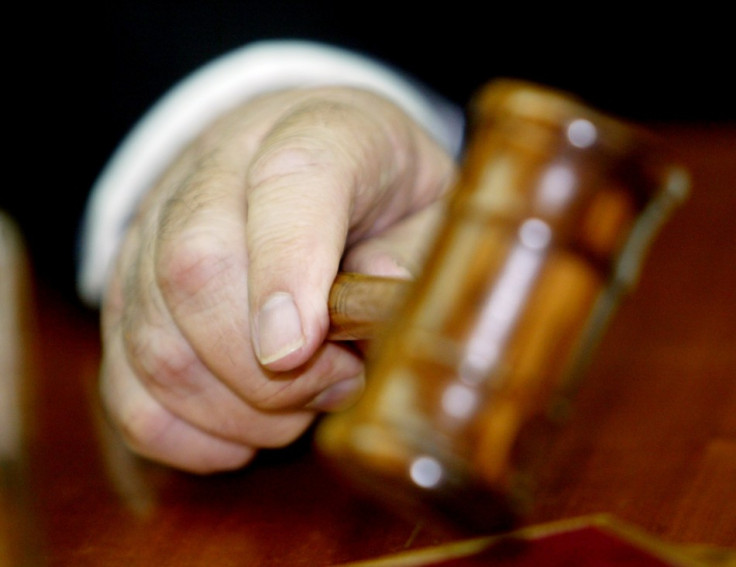 The chief US district judge in Washington DC has retired due to health concerns on the same day a Utah woman filed a civil rights lawsuit accusing him of repeatedly raping her 35 years ago when she was a teenage eyewitness against a white supremacist serial killer.
Former judge Richard Roberts was a prosecutor in the murder case at the time and allegedly used "intimidation, deception and threats" to force Terry Mitchell, then 16-years-old, into having sex with him almost daily for weeks, according to the lawsuit.
Mitchell was a witness in the 1981 trial against Joseph Paul Franklin, a white supremacist serial killer who was convicted of shooting two black men while they were jogging with Mitchell and another woman.
The lawsuit claims Roberts warned Mitchell that if she told anyone about their relationship, Franklin might not be convicted and he would be free to return to violence. "Mitchell was terrified of Franklin," notes the suit.
Roberts is citing an unspecified health issue as his reason for stepping down, and his lawyers call Mitchell's claims "categorically false," the Washington Post reports. They say Roberts had a consensual relationship with Mitchell only after the trial was over (when she was 17), and concede it was "a bad lapse in judgement."
Roberts' attorneys told the Post that he and Mitchell have stayed in touch over the years and their calls and emails have been "warm, caring, and friendly, which makes these new, false allegations all the more puzzling and disappointing."
The Utah Attorney General's office investigated Mitchell's claims in 2015 and decided not to press criminal charges against Roberts because the state's age of consent in 1981 was 16, so she was old enough to have consensual sex.
The report, however, did say that Roberts's relationship with Mitchell raised ethical questions about his work as a federal prosecutor 35 years ago. The report said Roberts "likely" should have told the defense lawyers about his sexual relationship with a testifying witness in the murder case.
Franklin was convicted on civil rights violations because the shootings were racially motivated, and was sentenced to life in prison. He was executed by the state of Missouri in 2013 after being convicted as a serial killer in several murders.
The lawsuit states Mitchell repressed all memory of Roberts allegedly raping her until an email from him in 2013 after Franklin was executed unleashed a torrent of memories.