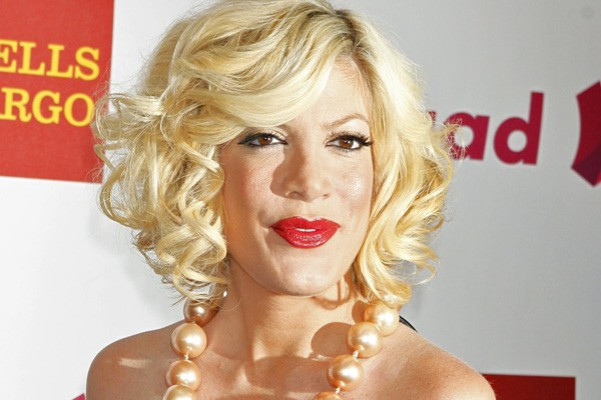 Days after she admitted making a sex tape, Tori Spelling has been offered millions of dollars for the rights to the X-rated footage.
According to TMZ, the 40-year-old actress received the indecent proposal from Vivid Entertainment president Steve Hirsch who believes that Spelling's tape would be a huge hit.
The adult entertainment company, known for releasing both Kim Kardashian and Farrah Abraham sex tapes, was reportedly so keen to add the former Beverly Hills 90210 star to its books that Hircsh sent her a letter outlining its proposal.
"This is a serious offer for a real tape and it could yield significant returns to help you through your difficult financial situation," Hirsch wrote.
Before parting with any cash, Hirsch wants to see a clip of the tape to verify its authenticity.
Spelling revealed in her latest book, Spelling it Like it is, that she and husband Dean McDermott filmed a sex tape on Valentine's Day 2009.
"Afterwards, I checked my angles and they were good so I allowed him to keep it," the mother of four writes. "He uploaded it to our computer at home ... without password protection."
She claims that two years later, one of her husband's friends bragged about copying the file from McDermott's computer.
After the couple's lawyer got involved they did not hear from the man again.
Spelling, who recently revealed her financial woes, has not commented on the potential sex tape deal.