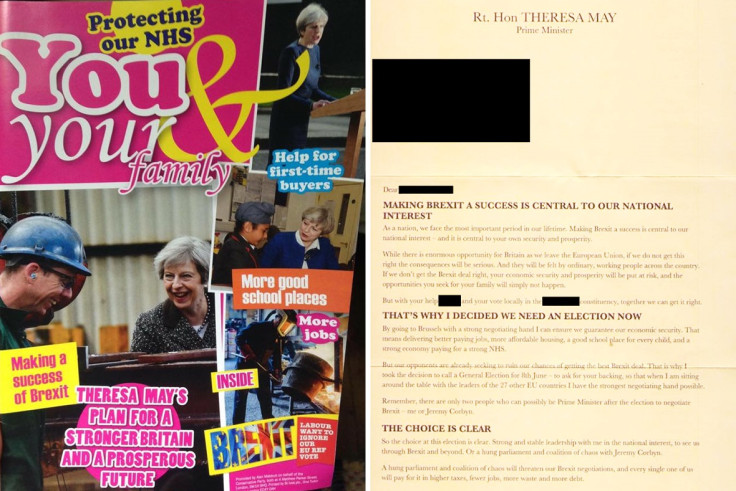 The Conservatives are taking the women's vote seriously. So seriously, in fact, that they're sending voters leaflets which look suspiciously similar to women's magazines ahead of the general election.
A couple in their 20s living at the same address in Oxfordshire both received post from the Tories.
One received a copy of You and Your Family magazine, which looks an awful lot like Real People magazine and is emblazoned with a photo of Theresa May laughing with a man in a hard hat.
Her boyfriend? He received an official looking letter printed on cream paper, which explains why "making Brexit a success is central to our national interest".
Granted, the women's mag leaflet is eye-catching - but it's a shame the Tories think women will only read about politics if it is printed in pink magazine format.
Enticing you to read flick through the mag, the front page promises: "Theresa May's plan for a stronger Britain and a prosperous future", "more good school places" and "making a success of Brexit".
And it gets even better inside, featuring a Q&A with May herself and a flow-chart comparison of the Conservative and Labour parties, with a "verdict" at the end.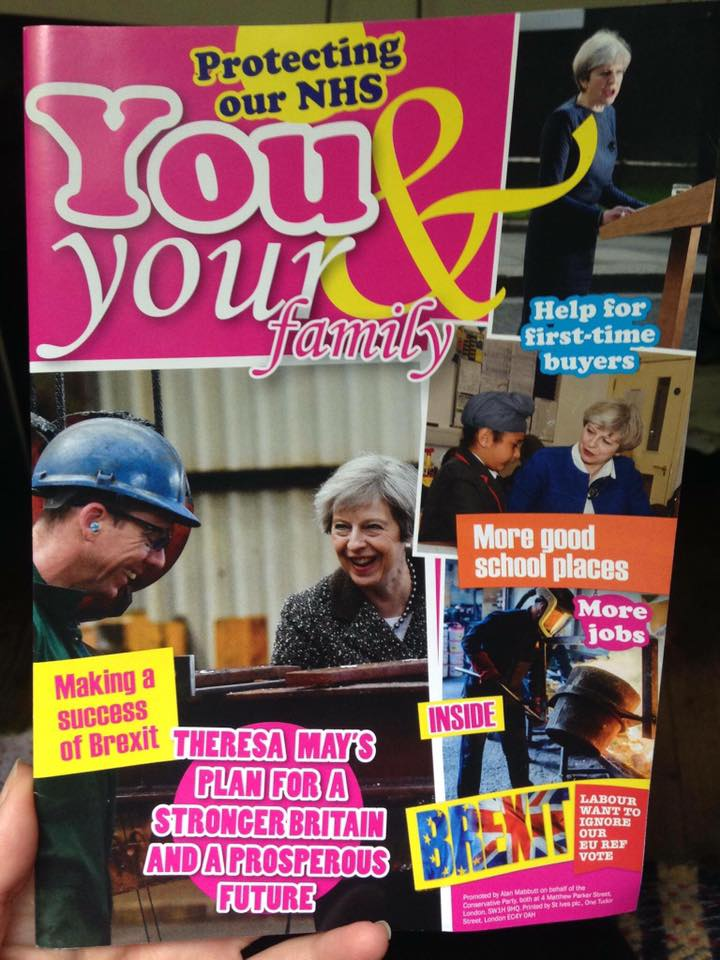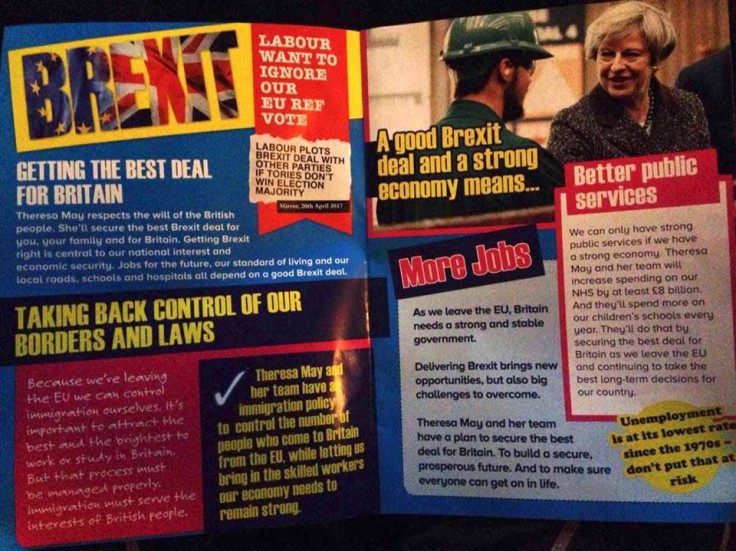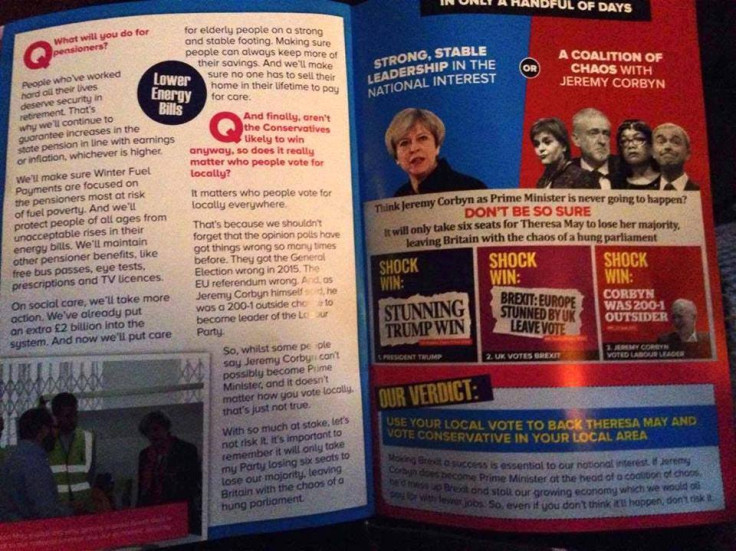 Meanwhile...