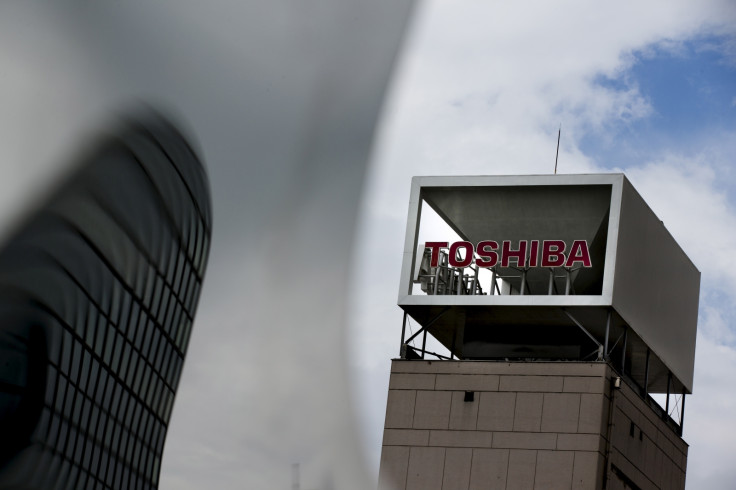 Toshiba could complete the formal signing of an £18bn ($24bn) deal to sell its highly-prized semiconductor business to a consortium led by US private equity firm Bain Capital on 21 September, reports say.
Sources told the Reuters agency that the formal agreement of the sale is awaiting commitment letters from all participants.
The consortium includes US buyers of Toshiba chips such as Apple and Dell.
South Korean chipmaker SK Hynix, which is also part of the consortium behind the buyout, said in a regulatory filing that some key issues still needed to be ironed out before the sale can be formalised.
Toshiba announced on 20 September that it had agreed to sell all its shares in Toshiba Memory Corporation to the consortium led by Bain Capital, and estimated that the sale would increase its coffers by around £5bn after taxes.
The sale would also help it plug a gaping hole in its balance sheet created by billions of dollars of losses in its Westinghouse nuclear business.
However, Toshiba's American partner Western Digital has been trying to stop the sale of the chip business, saying the transaction cannot go ahead without its consent.
Western, which jointly operates a chip plant with Toshiba in Japan, launched its own bid to buy the chip unit.
The US firm said on 20 September that it had filed a fresh request to the International Court of Arbitration against the Japanese conglomerate for moving to invest in a production line at the Yokkaichi plant without its consent.
Toshiba missed the Tokyo Stock Exchange's May deadline to publish its annual results amid massive losses at Westinghouse.
The conglomerate faced the risk of being delisted from the stock exchange, but it finally released its results for the year ended 31 March last month, revealing an $8.8bn loss.
Toshiba bought a majority stake in Westinghouse for $5.4bn in 2006, but the nuclear business ran into significant cost overruns following the Fukushima nuclear accident in Japan in 2011.