Real Madrid are looking to make Gareth Bale and Sergio Aguero their top summer targets with the pair once again impressing for Tottenham and Manchester City respectively.
Aguero has been a consistent performer for City since joining the club in 2011, bursting onto the scene in England in his first season and following it up with 14 goals in the current campaign so far.
But it was his heroic display against QPR in the dying minutes of the 2011-12 season that has etched him in Premier League history, as he scored the winning goal to deliver City the title over bitter rivals Manchester United with only minutes to spare.
Meanwhile, Bale is currently a serious contender for the Player of the Season award with his performances keeping Tottenham in the fight for a Champions League spot, sometimes almost singlehandedly.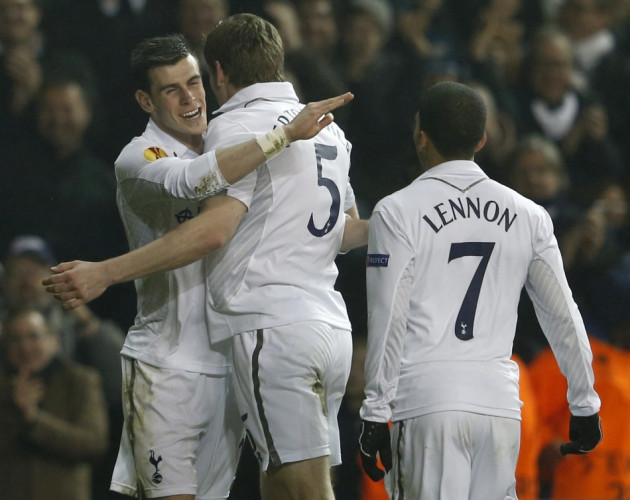 For Real Madrid, both players would offer a huge boost to their squad, as they aim to reclaim the La Liga title they look set to lose this season to bitter rivals Barcelona.
The Daily Express claims that the Spanish giants have placed the Premier League duo at the top of the their list this summer and will look to cough up €60 million for Bale, plus €45 million for Aguero.
Tottenham have fought hard to keep hold of their stars over recent years, with Daniel Levy looking for the club to become a regular Champions League contender as well as pushing for trophies.
Luka Modric had attempted to leave the club in 2011, but was forced to stay and honour his contract for one more year before the club finally relented and let him go to Real Madrid.
Modric has since called for Bale to join him at Real Madrid but the playmaker, who has improved in recent weeks, has shown that it is not always easy to adapt to Spanish football as he was voted the worst signing of the season by readers of Marca earlier this year.