Tough Mudder Contest: Heart-Pounding Acts of Daredevilry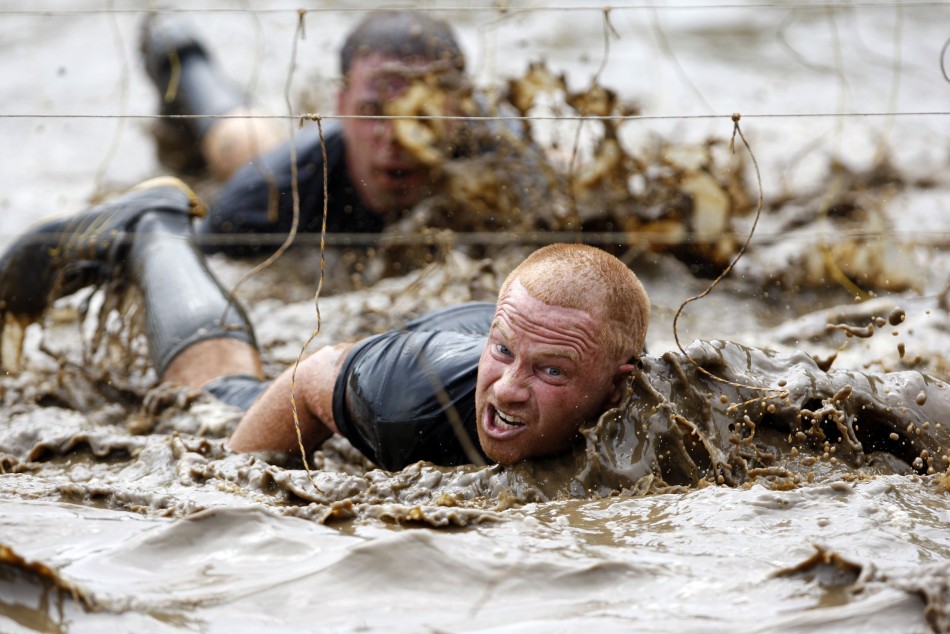 Over a million people attended the Tough Mudder Contest, a premier adventure challenge series in the world, at Mt Snow, Denver, on 15 July.
The Tough Mudder is reserved for adrenaline junkies ready to take up the most daring challenges in the world. The contest at Mt Snow was a combination of all daredevil adventure competitions seen so far. Even though the winners were not announced on their website, each and every participant in the tough mudder contest is considered a winner.
Finding one's way through ice-cold water, with mud splashing on the body, climbing heights despite injury and more acts of intense bravery are what the tough mudder contest is all about.
Organised by the British Special Forces, the contest pathway is usually a 7-12 mile obstacle course to test all-around strength, stamina, mental grit, and camaraderie. A Tough Mudder is 3-4 times longer and much tougher than a typical mud run such as Warrior Dash, according to Runners World. The contestants have to go through more than 25 military obstacles to reach their target.
The official site of the Tough Mudder Contest was filled with comments from excited participants even before the show began.
"I'm so psyched to be a part of this, my first as well; my goal being to have a blast with as few injuries as possible and leave with that gorgeous orange band around my head," wrote Patti Mac.
"Mount Snow will be awesome again this year. People are crazy for not doing an event like this!!!" wrote John Philips.
A blog titled Documonkey captured the true expressions of the participants. It said:
"When they hit the ice water the range of expressions varied greatly. Some smiled. Some cried. Some jumped out the moment they jumped in as their bodies revolted unwilling to do what the brain asked. To have their wild antics documented and preserved is just the icing on the cake though. The voices of encouragement were loud, steady and coming from both teammates and the crowd."
Check out the craziest pictures of the participants, some fully covered in mud, while some freezing in ice-cold water.
© Copyright IBTimes 2023. All rights reserved.