The ex-boyfriend of Towie star Ferne McCann threw acid at clubbers on the packed dancefloor of a nightclub three times in a row over spiking drinks, a court heard.
Arthur Collins allegedly threw the substance in the Wringer and Mangle in Hackney, on 17 April, after he had argued with Makai Brown and his friends, leaving 16 people injured.
The court also heard how the 25-year-old defendant had acid in his car a week before the incident at the 'Love Juice' event over the Easter Weekend.
Collins, ex-boyfriend of reality TV star McCann, is standing trial alongside Andre Phoenix, 21, with both charged with five counts of grievous bodily harm (GBH) with intent, and 11 counts of actual bodily harm (ABH).
The pair deny the charges with Collins affirming that although he threw the substance he did not know it was acid.
Prosecutors told Wood Green Crown Court that an argument between two groups of males happened in the nightclub when the incident occurred and that Collins and his friends had the acid in their possession when they went into the club.
"It is not clear how this trouble started but it is very clear how it ended, suddenly and decisively, and not at all in keeping with what had gone before," said Luke Ponte according to the Daily Mail.
"One of the young men, perhaps perceiving the threat of a knife, threw acid into the face of another young man."
The prosecutor continued: "As that man went down in pain, the aggressor threw acid at them a second time towards another young man, and then a third time.
"You will see, in due course, the consequences of those actions, they were just as you would expect on a crowded dance floor, on a popular night."
Jurors heard allegations that Phoenix was the "prime aggressor" in the argument, and it was he who handed Collins the substance, something Phoenix denies.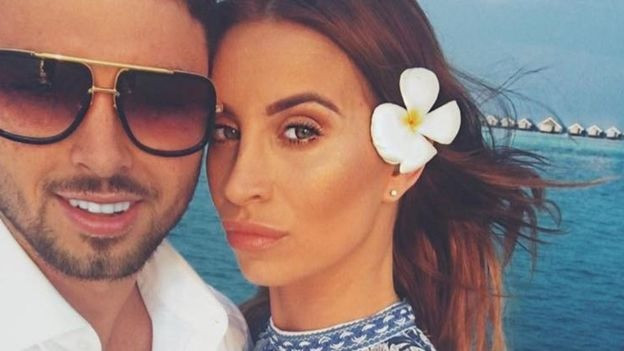 Allegedly this was because Brown and his friends were discussing spiking the drinks of women, according to Collins' lawyers.
Brown - one of the people injured in the attack - denied ever discussing spiking anybody's drink and said that no altercation had taken place with Collins and Phoenix.
Collins, who is the father of The Only Way Is Essex star McCann's unborn child, also allegedly sent a text to his sister a week before the attack, telling her: "Tell mum to mind that little hand wash in my car - acid."
The court heard that Collins was arrested at a property in Northamptonshire a few days later.
Jurors were told that he jumped out of the first-floor window in his underwear to escape arrest before being Tasered by police.
The trial continues.