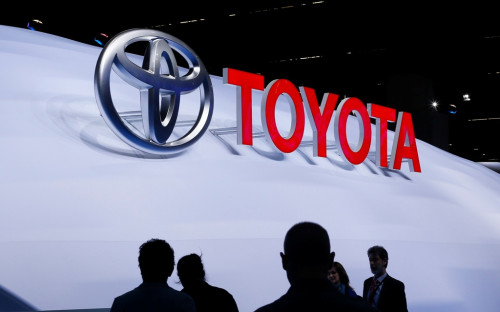 Japanese automaker Toyota said it would end its Australian manufacturing operations by the end of 2017 - a further blow to the country's ailing auto sector which is already suffering from thousands of job losses.
The move would result in about 2,500 direct employees losing their jobs, with further job losses at the company's corporate divisions. Industry experts expect tens of thousands of job losses including those at related sectors.
The car parts industry alone employs 18,000 people in Victoria and 6000 in South Australia
Ford and General Motors' Holden unit last year announced their exit from the country. Following Toyota's exit, there will not be any car manufacturing operation left in Australia.
Toyota said in a statement: "The decision was not based on any single factor. The market and economic factors contributing to the decision include the unfavourable Australian dollar that makes exports unviable, high costs of manufacturing and low economies of scale for our vehicle production and local supplier base."
"Together with one of the most open and fragmented automotive markets in the world and increased competitiveness due to current and future Free Trade Agreements, it is not viable to continue building cars in Australia."
The company has been producing the Camry, Camry Hybrid and Aurion vehicles, as well as four cylinder engines in various plants in the country. Following its exit, the company will import the car models along with the entire range of passenger and commercial vehicles.
'Factors beyond Control'
"This is devastating news for all of our employees who have dedicated their lives to the company during the past 50 years," Toyota Australia President and CEO, Max Yasuda said.
The company has been undertaking the "enormous task" of transforming its business during the past two years, as the appreciation in the Australian dollar contributed to high manufacturing costs.
"We did everything that we could to transform our business, but the reality is that there are too many factors beyond our control that make it unviable to build cars in Australia," Yasuda added.
"Although the company has made profits in the past, our manufacturing operations have continued to be loss making despite our best efforts."
Toyota noted that it will continue helping its employees, suppliers and local communities during the coming years.
GM and Ford
Last year, Holden, a subsidiary of US automotive giant General Motors, decided to end its manufacturing operations down under starting in 2017 due to higher costs of production. The decision will impact about 2,900 jobs at GM's Holden unit over the next four years.
Higher manufacturing costs in Australia have prompted many automakers to exit their manufacturing operations in the country. In May 2013, Ford Motor said it would shut its two Australian auto plants in October 2016 making more than 1,000 jobs redundant. Mitsubishi Motors exited the country in 2008.
Following the exits, Australia's Prime Minister Tony Abbott held talks with the Japanese automotive giant to persuade the company to continue car production in the country.
However, the company was forced to take the exit decision, which was inevitable, according to industry experts.
"This decision will change the face of industry in Australia forever," said Industry Minister Ian Macfarlane.
"The Abbott government goaded Holden into leaving, they've done absolutely nothing to keep Toyota in this country and as a result Australia will lose up to 50,000 direct skilled jobs, A$21bn (€13.8bn, £11.5bn, US$18.8bn) will be wiped from the economy and regions will go into recession," said Dave Oliver, secretary of Australian Council of Trade Unions.