Tulisa Contostavlos: Fazor Turned Me Into a Ghetto Miss Marple, So I Dumped him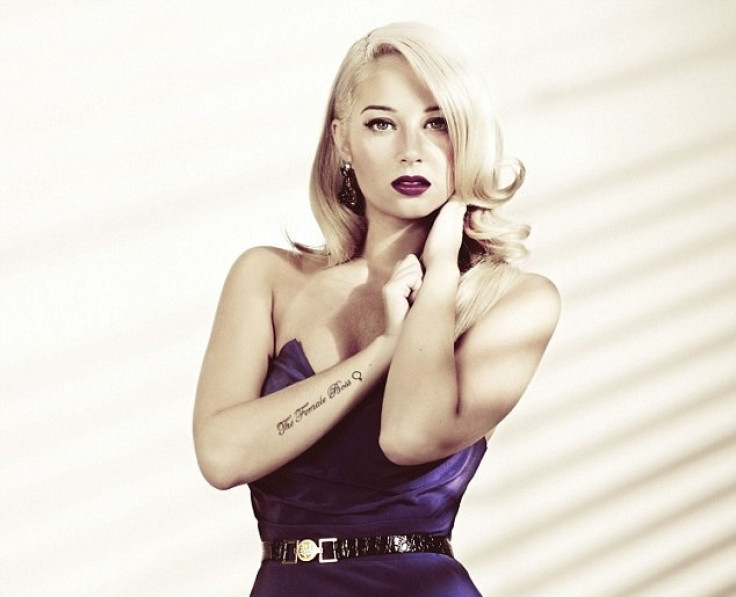 Tulisa Contostavlos has revealed that she split from her N-Dubz bandmate boyfriend Fazer after becoming jealous and paranoid that he was cheating on her.
The 24-year-old X Factor judge made the candid admission in her new tell all book, Honest My Story So Far, and confesses that the turbulent two-year romance transformed her into a "Ghetto Miss Marple".
In the autobiography, she recalls that her suspicions began after Fazer, real name Richard Rawson, began staying out late at night, and she regularly demanded to check his phone for flirty messages.
"He started going out more while I was working and coming home later and later - I didn't have a clue where he was most of the time. We began arguing a lot," she writes.
"I found myself more jealous than I have been in any other relationship. 'Phone check' I'd randomly and regularly demand, holding out my hand. Fazer would be expected to hand me his phone so I could scan it for texts or messages from his ex or anyone else I might not approve of".
The young hitmaker says that plagued by insecurity and jealousy she resorted to messaging other women and even had him followed.
"Sure enough, later that night, my friend sent me a picture of them going into the girl's apartment together, which I sent straight to Fazer," she says.
'''Bingo!' I said. 'Got ya!"
Despite a make or break trip to the Maldives in January, the couple who had known each other since they were both 11, decided to part ways on their return to the U.K.
She adds, "I came to the conclusion I wanted out. Because of the long-running drama between us, and all my paranoia, I just couldn't take the stress any more. I told him we were finished.''
© Copyright IBTimes 2023. All rights reserved.