Tunisia hotel attack: Reports of second gunman in beach massacre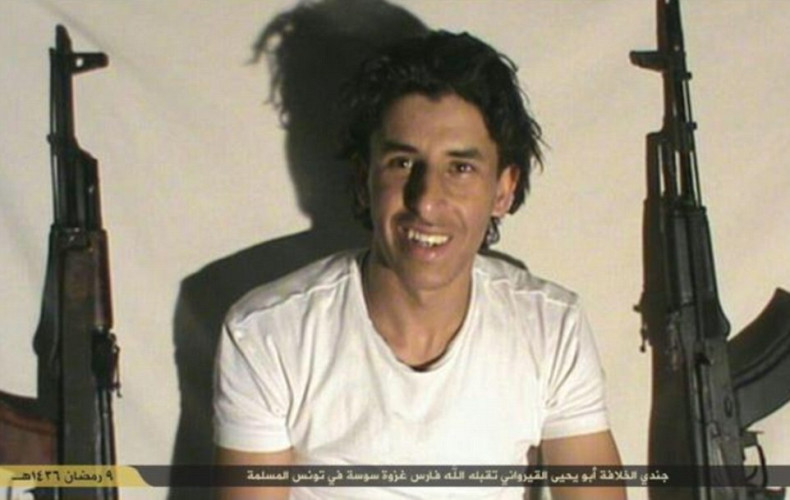 Three survivors of the Tunisian beach massacre have claimed that a second gunman was also on the scene at the time of the attack.
Seifeddine Rezgui left 38 people including 30 Britons dead in his wake as he embarked on his murderous assault, however new eyewitness accounts suggests that the gunman was not a 'lone wolf'.
British holiday maker Kirsty Murray and retired police officers Steve Johnson and Michael Perry reported that a second man was shooting at tourists in another part of the hotel.
Mr Johnson and Mr Perry said they saw the man, who was dressed in red shorts, holding an automatic rifle and shooting at tourists as they hid on the third floor of the hotel.
Mr Johnson said he watched the shooting taking place after escaping from the beach.
"There was gunfire going during that time and by the time we had got up to the third floor and were looking down, we saw a number of bodies on the terrace and the steps and saw another guy - because my colleague had seen the man in the black shorts and shirt on the beach shooting people and now we have got a guy in red shorts with a gun walking down through the terrace and down by the pool and it looked like local people running away from him," he told BBC World at One.
Asked if he was sure there were definitely two attackers, he said: "What I am saying is the one on the beach - definitely. The one by the pool? Who else would have a gun in swimming shorts walking down in that sort of environment and why were people running away from him?"
Mr Perry added: "We looked out and below us by the pool I could see three dead bodies. Then I saw a young man who was bare-chested and wearing bright red shorts, carrying a large assault rifle, moving from the building towards the beach.
"He was stooped looking around and pointing his gun wherever he went. I didn't see him shoot anyone and theoretically he could have been a member of the public or staff who just picked up a gun from a dead police officer but his behaviour wasn't what I would have expected if that was the case."
Both witnesses believe they gunman had been shot and reported seeing his body after the attack was over.
Mr Johnson told the BBC: "When we were coming back in to the hotel we'd in fact seen a guy who was dead under a sheet with red shorts on who was a native of that country. We put two and two together and I think we got it right....there was a second gunman."
Miss Murray, a nursery nurse from Braintree, in Essex who was shot in both legs in a hotel corridor, also claimed the man she was attacked by was not Rezgui.
She revealed that the assailant did not have an automatic rifle, like the one Rezgui was using, but fired at her with a smaller weapon.
Speaking from the hospital where she is being treated, her father Mr Neil Murray said: "She was swimming in the pool and she said she heard people shooting. She was with Radley and they started running toward the hotel. They both ran down the same corridor and then a grenade went off in a really confined space.
"Radley got most of the blast in his legs, and she only got a bit of it so she kept running. And further down she ended up at a dead-end and that's when he shot her in the legs, at close range. And then he went along shooting other people in the head and legs.
"He was shooting women in the legs and men in the head – and he stepped back over her a couple of times but she played dead."
"She believes there were at least two gunmen because she was shot at close range with a handgun. Both her and her fiancé have said there was more than one gunman. One person is not capable of doing that much damage anyhow," he explained.
He said his daughter and Mr Ruszkiewicz feared each other was dead when they were taken to different hospitals. They have now been reunited and are recovering at the Cliniques Les Oliviers in Sousse.
Other witnesses were quoted by The Guardian as describing seeing a man in red shorts trying to shoot at Rezgui after he threw a stun grenade into a group of men.
Bystander Aymen Khalifa Belhaj said: "He was trying to fire it at the guy, but it was like he didn't know how to get the safety catch off or something', told the newspaper."
Interior Minister Mohamed Najem Gharsalli has confirmed that several arrests have been made in connection with the attack adding that all the suspects are Tunisian.
Instead, Tunisian police are conducting a nationwide hunt for accomplices they believe helped with weapons and logistical support, but 'did not participate'.
The investigation in to the Bloody Friday killings is ongoing.