Islamic State (Isis) has claimed responsibility for beheading two activists in Turkey. One of the victims' brothers told NBC news that the leader of the murder plot had gained the men's trust after pretending to have defected from the jihadist group.
The bodies of Ibrahim Abdel Qader, 22, and Fares Hammadi, 20, were found on 30 October, in the Turkish town of Sanliurfa. Both had been beheaded. Qader worked for citizen journalist group Raqqa is Being Slaughtered Silently (RBSS), which exposes life inside IS' Syrian centre of operations.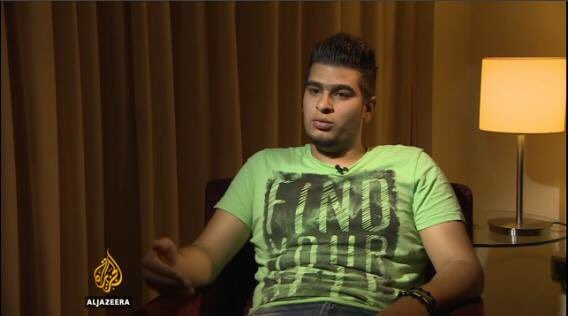 In a video IS said the men had been killed "after they conspired with the Crusaders against Isis", reported AFP. "May every apostate know that he will be slaughtered silently," the video said, in an apparent reference to the journalism group's name.
The video focuses on a picture of a man who appeared to be Hammadi, his throat slit.
In an interview Qader's brother, Ahmed, said that an acquaintance from Raqqa, Tlas Surur, had approached the men in Sanliurfa claiming to have defected from Isis.
"He came in a smart way," Ahmed told NBC News . "Ibrahim was a good guy, welcoming, so Tlas knew he could get to him."
He said that Surur had moved into a flat opposite the families of the two murdered men, before befriending them over the course of six weeks.
Turkish police told NBC that Surur was being linked to the murders, which Ahmed said were carried out with the help of accomplices. He said that Suruc had fled Turkey for IS-controlled territory, and had threatened him in a text message, writing "We killed Ibrahim to break your hearts and we will come after you with another knife."
The bodies of both men were found in Hamadi's home, RBSS said. It is believed to be the first attack on activists from the group in Turkey, where many have fled for safety.