Turkey: Suruc explosion kills scores of young socialists planning Kobani rebuilding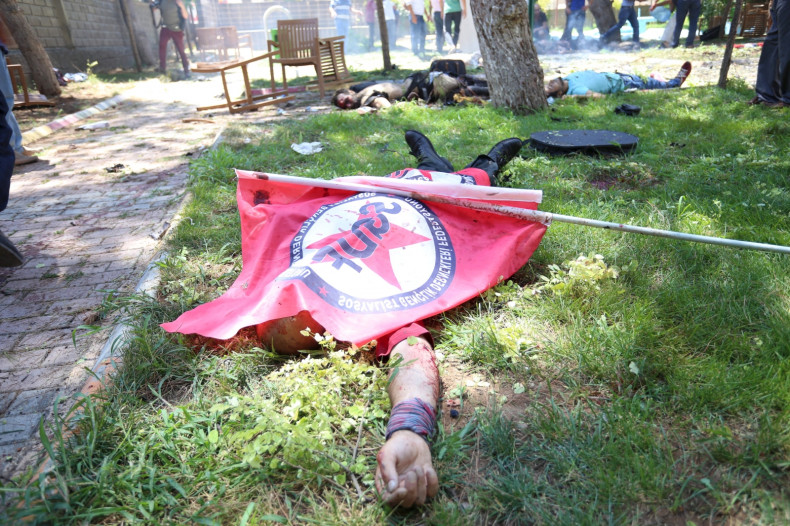 At least 27 people have been killed in a large explosion that hit a south-eastern Turkish city near the Syrian border on 20 July.
The blast went off in the garden of a culture centre hosting members of a Socialist youth group in Suruc, on the opposite side of the border from the embattled Syrian city of Kobani.
Turkey's Interior Ministry said almost 100 people have been injured and were being treated at local hospitals.
Numerous severely burnt bodies could be seen scattered across a garden, as distraught onlookers cried for help in online footage from the scene.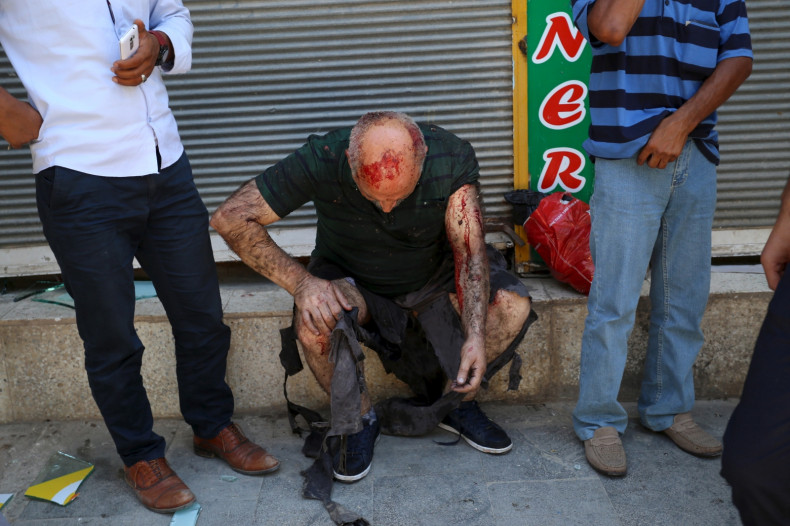 About 300 activists Federation of Socialist Youth Associations (SGDF) were staying at the centre, having volunteered for a summer expedition to help rebuilt Kobani, which was left ravaged by months of fighting between Kurdish militias and the Islamic State (Isis) group, according to Hurriyet Daily News.
No long before the explosion, which struck at around midday local time, the SGDF's Twitter account posted a picture of smiling youth workers gathered around a long outdoors table at the cultural centre.
It was not immediately clear what triggered the explosion. A Turkish official speaking on condition of anonymity, however, told AP authorities had reason to believe it was the result of a suicide attack, possibly by IS.