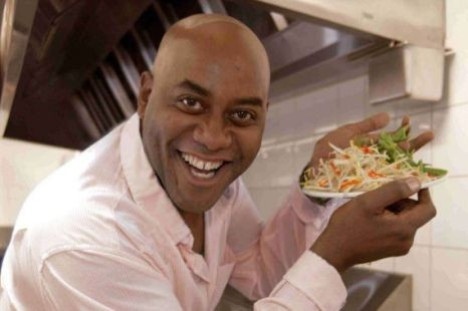 TV chef Ainsley Harriott is preparing to divorce his wife after 23 years of marriage.
The 55-year-old former Ready Steady Cook star and his designer wife Clare have reportedly gone their separate ways after efforts to save the marriage failed.
The star's rep confirmed the news, but declined to give any further details.
"Following media speculation, Ainsley and Clare confirm that they are currently living apart." The spokesperson said in a statement.
"Their separation is completely amicable and, as yet, they have no definite plans for the future.
"They remain close and, together with their family, they ask that their privacy be respected.
"They will be making no further comment."
The couple's marriage has apparently been on the rocks since Harriott allegedly had an affair in 2004.
He made headlines after he launched a legal battle to stop the name of his alleged mistress becoming public knowledge.
During their marriage Harriott often recalled falling in love with his wife at first sight when he met her in a clothes shop.
Speaking of his wife in interview he once gushed: "She's wonderful. I'm spoiled, but then she gets all those lovely meals cooked for her."
They have two children, Jimmy, 20, and Maddie, 17.