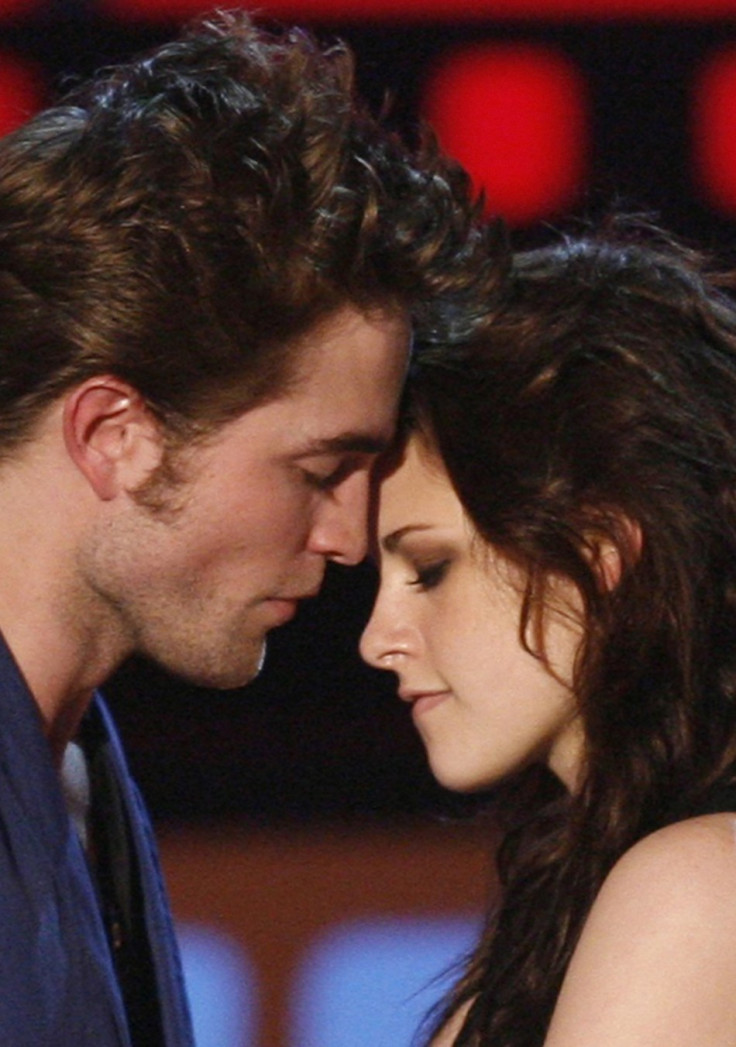 In one of the most anticipated films of the year, "The Twilight Saga: Break Dawn Part I", the star cast including Robert Pattinson, Kirsten Stewart and Taylor Lautner and crew were cheered by screaming fans during the film's screening in Los Angeles on Monday night.
On the red carpet, the on-screen couple "Bella Swan" and "Edward Cullen," played by Stewart and Pattinson, walked into the Nokia Theatre together for the first installment of the "Breaking Dawn" film.
Stewart vamped up the premiere in a long purple and black sequinned gown with a thigh-high split while Pattinson wore a slim-pitted grey suit.
The duo along with werewolf heartthrob Lautner posed and signed autographs for the "Twilight" fans.
Among the other "Twilight" actors, Ashley Greene, Nikki Reed, Kellan Lutz, Elizabeth Reaser, Jackson Rathbone and Peter Facinelli wowed the fans during the U.S. premiere,
After the U.S. premiere, large crowds will be expected for the British opening on Tuesday.
"The Twilight Saga: Breaking Dawn Part I" will be released in cinemas Friday in the U.S. and the UK. The second part of the final installment of the "Twilight" franchise will not be released until next November.