Two Hatton Garden raiders 'carried out similar Bond Street jewellery heist in 2010'
"Premier league criminals" Danny Jones and Terry Perkins posed as workmen and stole £1m at Chatila, Bond Street.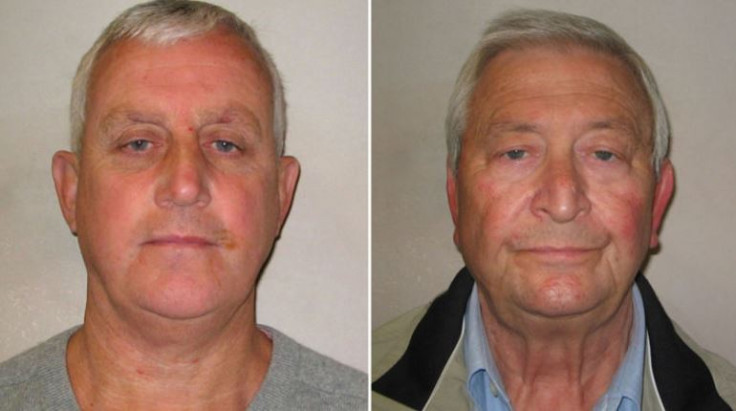 Two of the men behind the infamous 2015 Hatton Garden heist used similar tactics five years earlier to try break open a safe containing £40m (€47m, $50m) of jewels, a court has heard.
Danny Jones, 59, and Terry Perkins, 68, who were described as "premier league criminals", are alleged to have posed as workmen when they broke into Chatila jewellery store in Bond Street, central London.
The prosecution say the raid, over the August bank holiday in 2010, saw them make away with £1m in jewellery and precious stones from display cabinets after they failed to drill into a safe.
Perkins, from Enfield, denies one count of burglary between August 28 and August 31 2010, while Jones, also from Enfield, pleaded guilty to his involvement at an earlier hearing ahead of the trial, the jury was told.
A third man, scrap dealer Charles Matthews, 54, of Virginia Water, Surrey, is also on trial accused of handling some of the stolen jewellery. He denies the charge.
Opening the case at Southwark Crown Court on Tuesday (28 February), prosecutor Philip Evans QC said of the Chatila raid: "There can be very few people who would have the necessary skills, experience and preparedness to carry out a crime with this level of high stakes, high reward and high risk.
"Very few people who would have the contacts to dispose of such huge amounts of high value property. Very few people who would even know how to begin the immensely difficult and complex task of burgling a highly secure jewellers such as this one.
"This was a premier league crime that required premier league criminals to execute it.
"Evidence relating to a later, highly similar and even more high-value burglary demonstrates that Perkins and Jones were indeed two of those premier league criminals who carried out this high-value burglary at Chatila in 2010."
Jones and Perkins had pleaded guilty to carrying out "one of the biggest burglaries in English history" when they, with the help of others, stole at least £14m worth of goods from deposit boxes in Hatton Garden between April 3 and April 5 2015, the court heard.
The prosecution listed "striking" similarities between the Chatila raid and the Hatton Garden heist.
This included the disabling of a lift and alarms, the use of a lift shaft, being disguised as workers, and the theft of an internal CCTV hard drive, Sky News reported.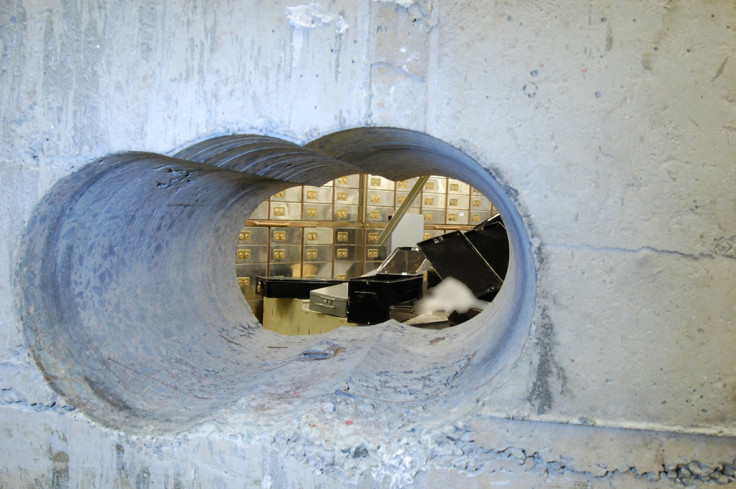 Evans told jurors: "Those similarities are not explained by coincidence, but because Perkins and Jones were involved in both. You will hear in detail about the Hatton Garden burglary and will be able to compare it to that in this case and see the similarities for yourself."
The prosecution went on to say police investigating the Hatton Garden heist hid a covert listening device in Perkins' car which recorded him and Jones discussing the burglary.
Evans said the pair also discussed other matters, "including referring – by description, not name – to this burglary [Chatila] and their part in it, including their failure to breach the safe in the basement as a result of using the wrong drill and the smaller amount they were able to steal from the ground-floor display cases".
The Hatton Garden investigation also led detectives to the premises of Charles Matthews, a friend of Perkins, who runs a scrap dealership in east London, the court was told.
Evans said a black plastic bag – containing 50 diamonds worth £48,000, two emeralds and a jewel-encrusted bangle – was found behind a removable ceiling tile in Matthews' office.
"The bangle, a unique item, has been positively identified as being stolen from Chatila in the burglary in 2010," Evans said.
The prosecution said there was no allegation that Matthews was involved in any way in the Hatton Garden heist.
The trial continues.
© Copyright IBTimes 2023. All rights reserved.