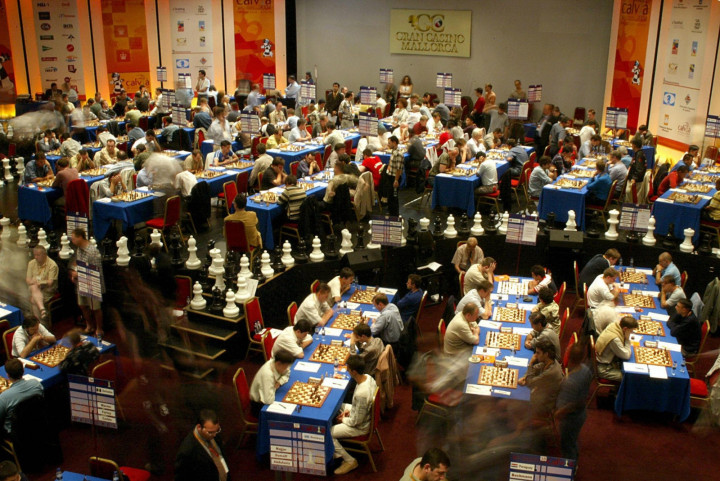 Two competitors at Europe's most important chess competition died within hours of each other.
Emergency crews were called to the Radisson Blu hotel at around 10:30pm on Thursday after a competitor in the 2014 Chess Olympiad was found dead in his room, reports The Local.
The player from Uzbekistan has not yet been named.
Earlier in the day, Kurt Meier, a member of the Seychelles team, suffered a heart attack during his final match at the tournament's venue in Tromso's Mack Hall.
The 67 year-old was taken to Tromso's university hospital, where he later died.
There were scenes of panic in the hall, when spectators reportedly mistook a defibrillator for a weapon.
Following the incident, games were halted for a few minutes. The death was marked by a minute's silence at the tournament's closing ceremony.
Chess's Top Honours
The Chess Olympiad, which this year ran from 1 to 14 August, is one of the most important tournaments in chess. It offers the chance for amateurs to compete against professionals for top honours.
It involves 2,200 players from 170 national federations, according to the event's website.
Players compete in national teams over 11 rounds, with matches often lasting for hours and attracting a global television audience of millions.
This year China won the men's 41st Chess Olympiad, while Russia clinched gold in the women's tournament.
Jarle Heitmann, a spokesman for the Chess Olympiad, said that authorities were not treating the deaths as suspicious: "We regard these as tragic but natural deaths. When so many people are gathered for such a long time, these things can happen."
Speaking the Norwegian national news agency NTB, police chief Gunnar Baardsen said of the second death: "There is no suspicion about anything criminal going on. This is a natural death."
The deaths raise questions about the levels of stress competitors endure at the tournament, as they are not the first players to die mid-tournament.
In 2000, Vladimir Bagirov, a Latvian grandmaster, had a fatal heart attack during a competition in Finland.