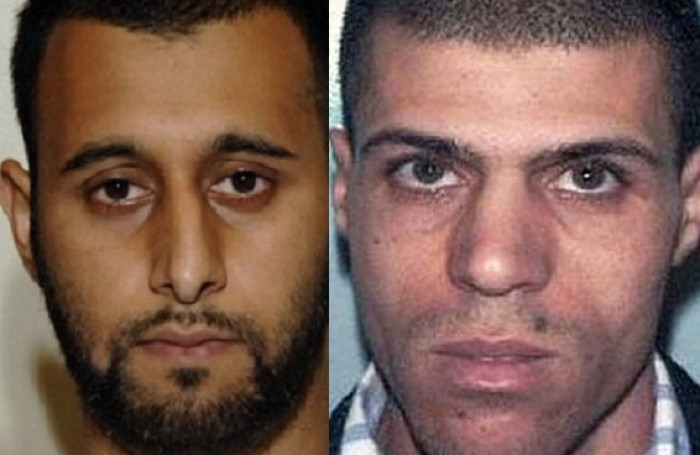 Two convicted terrorists who were segregated for several months while in prison have won their appeal at the Supreme Court.
Ricin plot conspirator Kamel Bourgass and "liquid bomber" Tanvir Hussain said they were unlawfully treated while serving their sentences at HMP Whitemoor and HMP Frankland respectively.
Both men were accused of "intimidating other prisoners to change faith" while in jail. As a result, the authorities said they kept them men apart from other inmates for "for good order and discipline".
The terrorists ended up being kept in solitary confinement for six months, during which they were locked alone in a cell for 23 hours a day. Both men previously failed to persuade appeal judges that their treatment was unlawful in 2012.
Bourgass was jailed for 17 years in 2005 for plotting to spread ricin and other poisons in the streets of Britain while already serving a life sentence for murdering a police officer in Manchester.
While at HMP Whitemoor in Cambridgeshire, he was placed in segregation as a prisoner who had previously assaulted Bourgass was himself assaulted, despite him not being present at the attack. He remained in segregation for six months while the prison investigated the incident.
Despite not being a suspect in the assault, officials said he was kept in confinement for the extended period because he was suspected of bulliing other inmates over matters of faith.
Hussain is currently serving a life sentence for being one of three men who plotted to blow up flights from Heathrow to the US and Canada using liquid bombs inside drink bottles in 2006.
He was placed in segregation in 2010 following an incident in which another prisoner was seriously injured and remained there for six months. Another reason for his segregation was intelligence linking Hussain with converting other prisoners in segregation to "his interpretation of Islam" – an allegation which the prison subsequently withdrew.
Laws state a prisoner must not be kept in solitary confinement for more than 72 hours without authorisation of the secretary of state. Five Supreme Court justices in London have unanimously ruled that keeping both men in segregation for months at a time was unlawful as it had not been sufficiently authorised.
In their ruling, the judges at the Supreme Court said they "unanimously allow the appeals and grants a declaration in each case that the appellant's segregation beyond the initial period of 72 hours was not authorised, so was unlawful".
Hussain and Bourgass also claimed their human rights had been violated due to the segregation. However, this aspect of their appeal was rejected by the court.