Two Wormwood Scrubs prison officers 'seriously injured' in attack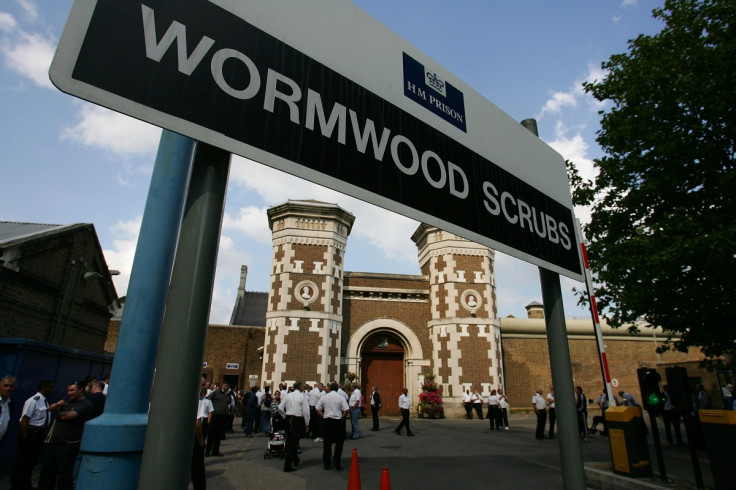 Two prison officers were badly injured at Wormwood Scrubs this morning, two days after members of staff walked out over fears of their safety. The Prison Officers' Association (POA) confirmed that the officers were attacked at the infamous prison.
Mike Rolfe from the prison's union said: "The POA can confirm two prison officers have been seriously injured whilst performing their duties at Wormwood Scrubs. "Both members of staff were badly assaulted by prisoners on the wing and have been taken to hospital."
On Friday, 6 May, 50 workers at the London prison had protested outside the prison over concerns after members of staff had been assaulted and legal highs were being used by inmates. In a report by HM Inspectorate of Prisons published on 12 April, victimisation of prisoners by staff had been an issue, with only 63% of prisoners feeling staff treated them with respect, compared with a national average of 74%.
Wormwood scrubs is a Category B prison is notorious for its harsh conditions. It holds 1,200 men who are sentenced or on remand from local courts. An inspection report last month revealed "Dickensian" conditions at the prison. The report described the prison as "rat-infested" and overcrowded and mentions the prison's violent environment.
Rofle said on Friday: "There are concerns for health and safety of staff, and they have decided to stay outside until they can seek assurances from management that their concerns will be addressed."
A spokesman for the Prison Service said: "Following an incident at HMP Wormwood Scrubs on Sunday 8 May two members of staff were taken to hospital for treatment… We do not tolerate violence against our hard-working officers. The perpetrator has been placed in segregation and will face a police investigation which could lead to criminal charges."
© Copyright IBTimes 2023. All rights reserved.