It is no secret that Kylie Jenner and the rest of the Kardashian klan have made a career based on their looks. However, Jenner's ex-boyfriend Tyga has now revealed that their relationship ended due to the reality star's obsession with her image and public perception.
Jenner, 19, and Tyga, 27, are believed to have split in January after more than a year of dating, however their separation was only confirmed publicly in April.
In a new interview with Power 105.1's Breakfast Club, Tyga reveals the truth about their split for the first time, saying: "It ain't a losing thing. When you make a decision to not be in a relationship with somebody, y'all make that decision. You split ways. I have love for her but I'm not in love no more."
He added: "That's the honeymoon stage. When you get with anybody for the first year it's magic and then after that you start realising a bunch of s**t. It's like any relationship."
Jenner, who is now dating Travis Scott, has made her staggering fortune based on her image and has the attention of 95.9 million Instagram followers, as well as countless fans on Snapchat. The pressures of caring about her public image is an aspect of their relationship that Tyga struggled to deal with.
The Rack City rapper explained: "The main thing was there was a lot of outside influences and, like you said, she's younger than me so she's dealing with perception [issues]. I'm older so I can deal with perception. Growing up how she grew up, image and perception was everything. You've got a bunch of people pulling from you it's like you're still trying to develop as a young woman. I didn't mind [Snapchat] but I like to keep the mystique. But I knew that's how she made her money."
Tyga was accused of "grooming" Jenner in the early stages of their relationship, with many critics convinced they actually began dating when the TV star was 17.
When host Charlamagne Tha God mentioned that Tyga had been branded a "paedophile", the rapper replied: "I'm always ahead of the curve. I knew she had a lot of potential so I felt like I was put in that position to help her. Before I got with her, people in the urban world wasn't talking about her. It's even like with [Blac] Chyna, when I got with her and now she's super glowed up."
The former couple's relationship was put to the test when Jenner's brother Rob Kardashian began dating Tyga's ex-girlfriend Blac Chyna in 2016. This controversial romance came to a head earlier in July when Kardashian, 30, posted explicit photos of Blac Chyna's private parts on social media.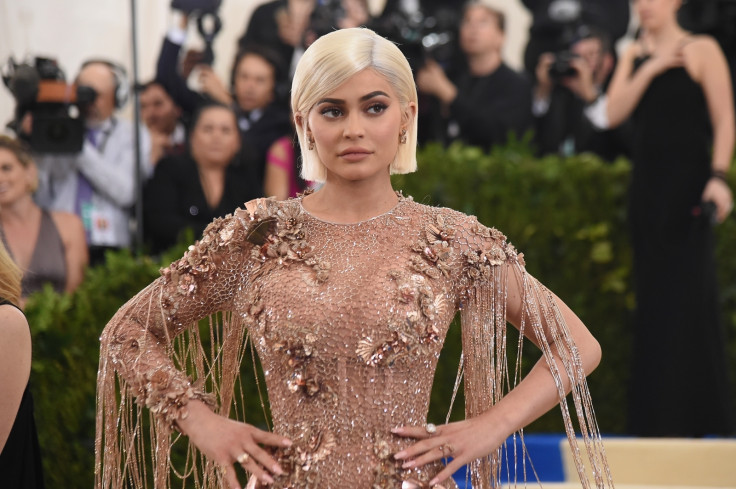 Tyga claims he warned Kardashian that their relationship would end negatively, stating: "I told him what he was going to deal with. I told him I was with her for three or four years, this is what you're going to deal with. She's just got a different mentality. She really is a good person at heart but she's been through a lot in her life and she didn't have people to help guide her.
"I just knew a n***a like [Kardashian] ain't going to be able to handle someone like her. He's coming from a whole different world, he don't know how she move and think. But when you're in love and don't care what nobody else thinks... love blinds you."
Watch Tyga's interview with The Breakfast Club: