Typhoon Rammasun Closing in on Philippines as Threat of Landslides and Flooding Looms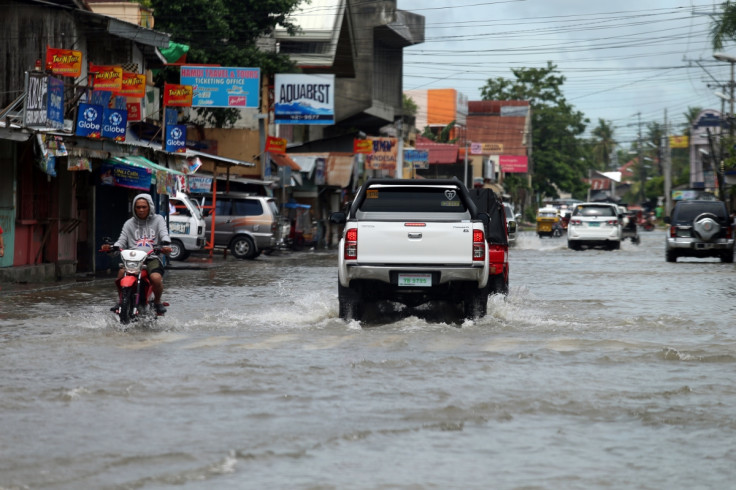 Typhoon Rammasun is set to hit the Philippines, with the capital city of Manila directly in its path.
The storm, which is currently strengthening as it approaches the Philippines, is the strongest to hit since Super Typhoon Haiyan, which devastated many parts of the country and left thousands dead in November last year.
According to the Joint Typhoon Warning Centre, Rammasun – known as Glenda in the Philippines – currently has sustained winds of 185km/h (115mph) and gusts of 230km/h (143mph).
Nasa satellites spotted the typhoon on 14 July and said it has large bands of powerful thunderstorms wrapping around its centre.
"The largest band extended from the western to southern and around to the eastern quadrants of the storm, before spiralling into the centre. Powerful thunderstorms also surrounded the tightly wound eye."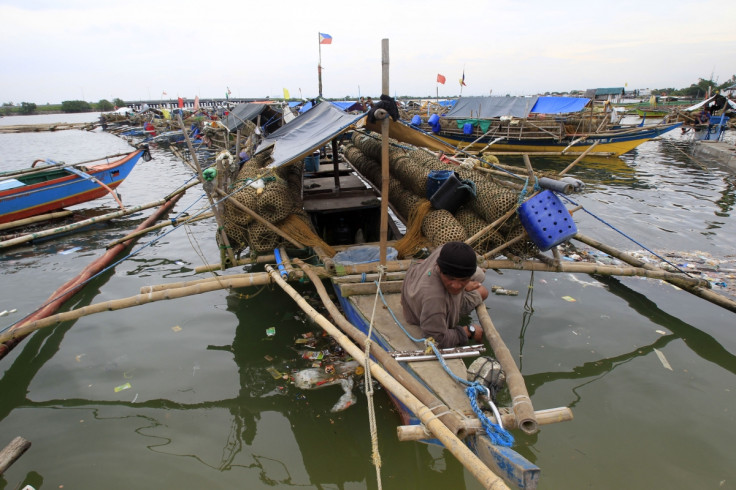 The JTWC said Rammasun had slowed in its forward movement but had strengthened as it developed an irregular eye.
"Typhoon Rammasun is expected to make landfall in the eastern Visayas region of the Philippines around 15 July at 00:00 UTC (11pm GMT on 14 July). On 13 July, a public-storm warning signal 1 was in force in the following Luzon provinces: Camarines Norte & Sur, Catanduanes, Albay and Sorsogon, and public-storm warning signal 1 was in force in the Visayas province of Northern Samar."
It is expected Rammasun will move across the central and northern parts of the Philippines in a northwesterly direction, hitting Manila at about 11pm on 15 July. Manila sits on the west coast of the Philippines and has a population of 1.6 million, with millions more living in Metro Manila.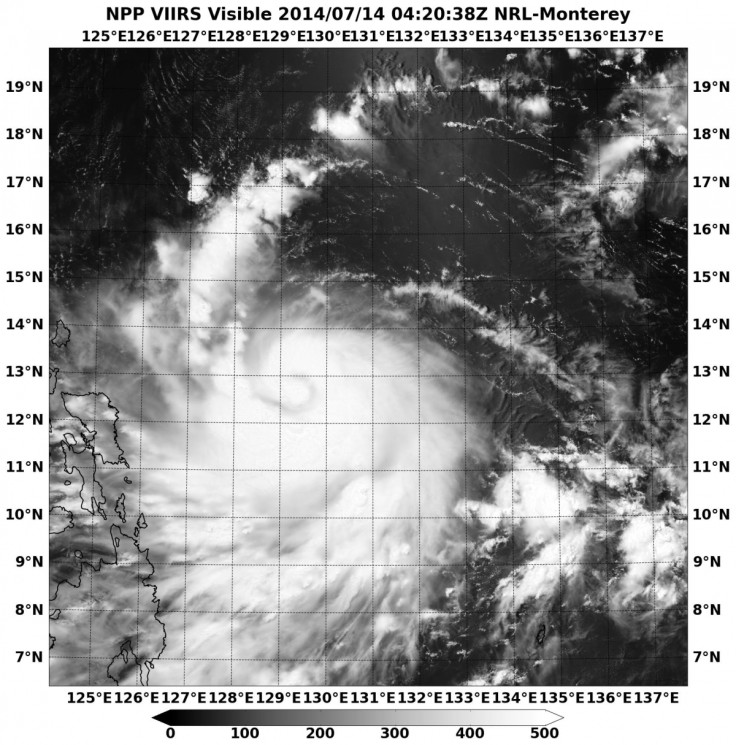 Forecasters say it should miss the city of Tacloban, which was hit by Haiyan, but noted the city could experience winds of up to 40mph.
Around 7,000 people are being evacuated from coastal areas. "We are now on red alert," Alexander Pama, executive director of the National Disaster Risk Reduction and Management Council, told The Wall Street Journal.
About 30,000 people in the city of Legazpi have been told to move to evacuation centres.
"We are already warning the public to be on alert for possible effects of the weather disturbance: landslides, flash floods, strong rains and winds," Pama said.
"We are extra-cautious because of what happened with Yolanda [Haiyan] last year."
© Copyright IBTimes 2023. All rights reserved.