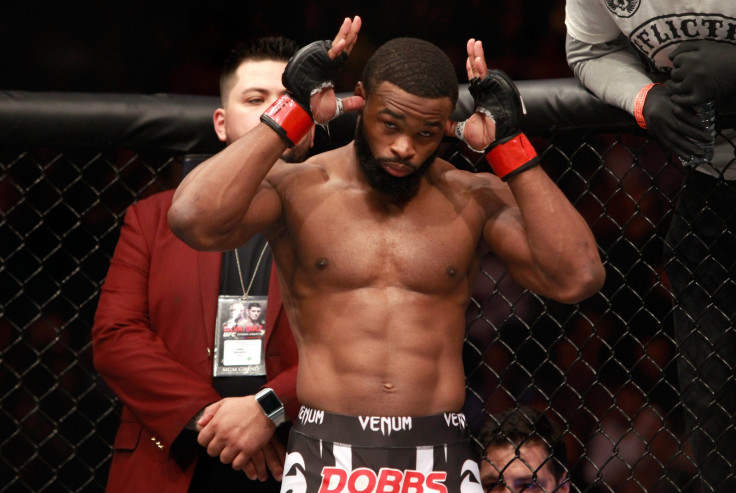 Tyron Woodley achieved a knockout victory over Robbie Lawler in the main event of UFC 201 on Saturday night (30 July). The 34-year-old ended Lawler's reign as the UFC welterweight champion in just two minutes and 12 seconds at Philips Arena in Atlanta, Georgia.
Woodley, who has become the seventh new UFC champion crowned in as many months, admitted to feeling surprisingly relaxed before he entered the octagon. "I was in the back, I was relaxed, I was nervous that I wasn't nervous," he said, according to MMAfighting.com.
"I knew what Robbie brings to the table. This was not the fight I would have picked because Robbie is my teammate, but I've been picturing myself with the belt around my waist and I made it happen."
Woodley took control of the much-anticipated fight from the outset, catching Lawler with a fearsome right-hand that sent him to the mat. The newly-crowned champion immediately pounced on his opponent and started landing some heavy blows until referee Dan Miragliotta waved the fight off.
Despite his joy, Woodley subsequently showed his American Top Team teammate a great deal of respect. "We knew Robbie would be well prepared for a takedown," Woodley shared. "So I used a little speed and a blitz and I closed the distance, something told me the right hand would be there.
"I don't want to feel amazing about knocking out Robbie Lawler but he had the belt and that's what I wanted."