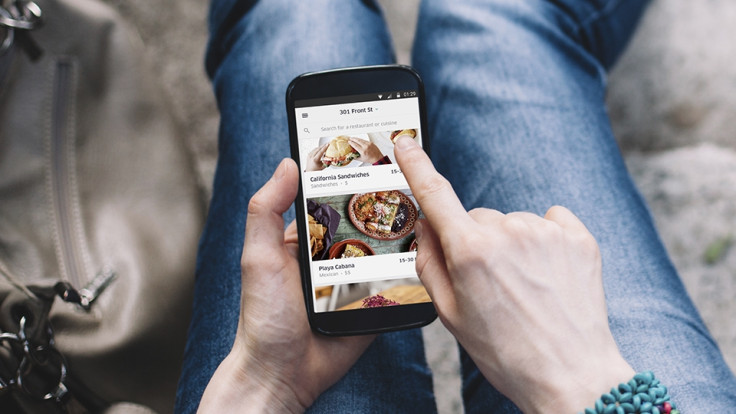 Craving a delicious meal from your favourite restaurant, but too tired to actually venture out and grab some grub? Popular ride-hailing company Uber could be bringing its food delivery service, UberEats, to the UK.
The San Francisco-based firm is currently in the process of recruiting bicycle and scooter drivers in London as it prepares to continue wading into the delivery sector and tap into the UK's food delivery market. The company is also reportedly offering a £100 bonus to "delivery partners" who sign up with the service ahead of its official launch.
Currently available in 16 major cities across the globe, including New York, Toronto, Singapore, Paris and Melbourne, the service allows users to order food from selected local restaurants during a fixed period each day and have their food delivered by an Uber driver. The company also has its own dedicated app in certain locations as well.
The company is also currently advertising for a restaurant partnership manager to "take ownership of UberEats growth in London" and a marketing manager that has "a pulse on London-specific trends", according to BuzzFeed. However, it is not clear when the service will officially arrive in the UK.
Although the company's decision to expand into London does seem promising, it will have to compete with other existing rivals, such as Deliveroo, who have already established themselves as go-to delivery options locally.
Currently available in 38 UK cities, the restaurant food delivery service announced that it had raised $200m in funding to date as of November and plans to expand its service to 30-40 more UK cities by the end of 2016.
Deliveroo UK and Ireland managing director Dan Warne, however, is not worried about the competition from new incoming rivals.
"I'm sure there will be some much bigger fish who consider entering the market at some point," Warne told Business Insider in May. "We say our core business is restaurants and motorcycle. We embrace anyone that comes in from another market. But we feel we're in a very good position."
The report comes as the company prepares to launch its first major British advertising campaign, "Get there with Uber."
The company has also been on the receiving end of harsh criticism from rival traditional taxi services across the globe as well, sparking anti-Uber protests and bans against the service in some European cities such as London and Paris. The European Commission, however, recently warned governments not to clamp down on "sharing economy" companies such as Uber and Airbnb, saying they should only ban such services as a "last resort".
"UberEats has been hugely popular in every city around the world we have launched it in, so the fact we are exploring the UK market shouldn't come as a surprise," an Uber spokesperson told BuzzFeed. "We're always looking at what other services we can bring to the market here."