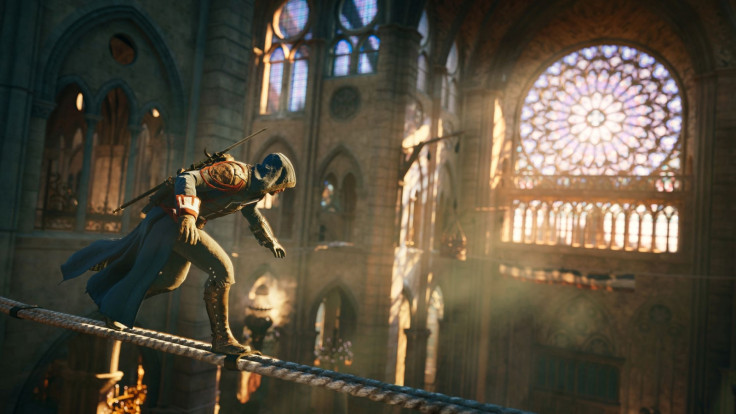 Ubisoft is offer of a free game for anyone who purchased the Assassin's Creed Unity season pass has gone live, but there's a catch.
Once users identify which system they purchased Unity on they are given a choice of six games but must first accept the lengthy terms and conditions, which includes a clause waiving your right to sue the gaming giant for problems relating to Unity.
The entry in the terms and conditions reads as follows (via Game Informer):
The clause comes as no surprise, but should be taken as a reminder that we really should be reading (or at least skim over) the terms and conditions we usually scroll straight past.
The free games being offered up by Ubisoft are Far Cry 4, The Crew, Assassin's Creed IV: Black Flag, Watch Dogs, Rayman Legends and Just Dance 2015, and are available to anyone who purchased and activated the Unity season pass prior to 25 November.
By further way of apology, Ubisoft will also be releasing the first DLC pack Dead Kings for free to all players. It is the decision to release that content for free which devalued the season pass and led to Ubisoft offering the free game.
The release of Assassin's Creed Unity and the subsequent controversy about the state in which it was released, capped off a poor year for Ubisoft's reputation.