Ubisoft's Rayman Classic is now available on Android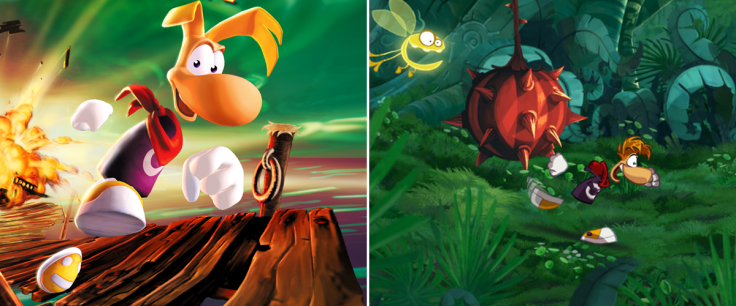 Android users will now be able to relive the fun of the original Rayman as Ubisoft brings the 1995 classic to Android smartphones and tablets. Celebrating its 20th anniversary this year, the colourful and humorous slide-scrolling platform made its way to iOS in February and is now available on Google Play Store for $4.99.
For those who have not played the game, Rayman Classic follows the story of Rayman, the weird yet lovable limbless character who strives to defeat Mr Dark, the evil sorcerer who stole the Great Protoon — an energy orb — and restore cosmic balance in Rayman's world.
Players can run, dodge and punch their way through the fantasy cartoon worlds of the original including The Band Lands, The Dream Forest, The Blue Mountains and more while unleashing Rayman's special powers that range from the telescopic fist to the helicopter. They will also come across some familiar faces in each world including sidekicks like Fairy Betilla, Tarayzan and Joe the extraterrestrial and bosses including Moskito and Mister Sax.
The game was launched by Ubisoft in 1995 under the leadership of Michel Ancel. Known for its great 2D graphics at the time, the new upscaled version still retains most of its original aesthetics and whimsical sound effects with a few minor tweaks to still give the player a dose of nostalgia. While $4.99 might seem a bit steep for a gaming classic that has minor adjustments, it is mostly aimed at fans of the original series. However, there are no in-app purchases included in the game.
The game is available in English, French, Italian, German, Chinese and more. Although the controls have been modified for modern devices with touchscreens, the game also supports gamepad for players who love the feeling of the original controls.
Rayman Classic is now available for download on Android and iOS.
© Copyright IBTimes 2023. All rights reserved.