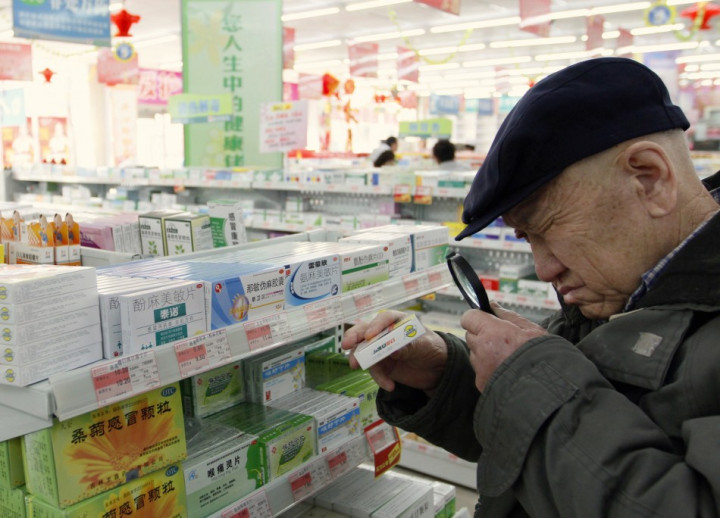 Chinese authorities have visited the office of Belgian drugmaker UCB, as the country widens its investigation into alleged malpractices of foreign firms in the pharmaceutical sector, following a bribery scandal at British drugmaker GlaxoSmithKline.
A spokesman for UCB said the company was one of several foreign and domestic drug companies under investigation by Chinese authorities.
"They've been launching inspections with several pharma companies active in the country, both Chinese and foreign companies such as ours, and as part of the process our Shanghai office was visited by the agency in the last 48 hours," the UCB spokesman said.
He noted that the officials, who visited UCB office in China, were from the State Administration for Industry and Commerce (SAIC), which is one of the main three anti-trust regulators in charge of market supervision. The official sought information on compliance, according to the spokesman.
The development comes in line with a 16 July report by Bloomberg, citing a Hong Kong-based cross-border anti-corruption lawyer, that China is investigating at least four multinational drugmakers.
GSK Scandal
Earlier this week, China's Ministry of Public Security accused the unnamed GSK executives of routing 3bn yuan (£324m, €375m, $489m) in bribes to doctors through 700 travel agencies and consultancies over six years.
In connection with the allegations, Chinese authorities have taken four GSK executives into custody and claimed that a number of executives at GSK had admitted to criminal charges of bribery and tax law violations.
One of the four arrested executives, vice-president and operations manager Liang Hong, confessed on state television on 16 July that he had sourced money through travel agencies for arranged conferences.
GSK called the allegations "shameful" and said it was "deeply concerned and disappointed" by them.
Chinese authorities had also banned GlaxoSmithKline's British finance director Steve Nechelput from leaving the country as part of the investigation. The move comes after Mark Reilly, GSK's China head, left the country shortly after the investigation was revealed on 27 June and has not returned.
Pharma Regulation Crackdown
Since the outbreak of the scandal, various governmental agencies have announced measures to crackdown malpractices in the pharma sector in China, which is high importance to global drugmakers.
China is expected to overtake Japan as the world's second-biggest drugs market behind the US by 2016.
The China Food and Drug Administration (CFDA) revealed that it was planning a six-month campaign to curb sales of illegal medicine. It added that it would target illegal online drug sales and the sale of fake traditional Chinese medicine.
Counterfeit drugs and false advertising have caused a headache for Chinese authorities for years. The problems have angered consumers already complaining about high medicine prices.
The National Development and Reform Commission, the country's top watchdog, was examining prices charged by 60 local and international drugmakers including units of GSK, Merck & Co, and Astellas Pharma following allegations.
In addition, China's Commerce ministry said that said the government "stands firmly against any form of commercial bribery".