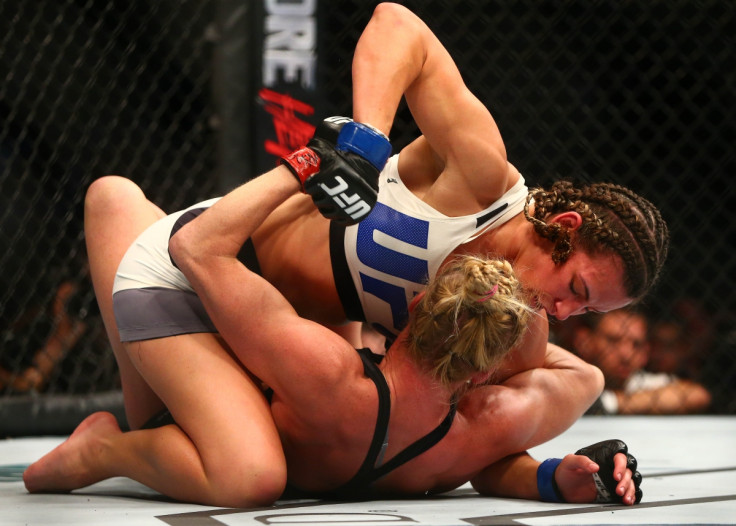 Ultimate Fighting Championship (UFC) fighter Cris Cyborg has set her sights on fighting current bantamweight champion Miesha Tate, taking to social media to throw a challenge. Cyborg made a successful debut earlier this year in May when she knocked out her opponent Leslie Smith in just 81 seconds.
The Brazilian fighter was set to make another appearance against Germaine De Randamie but with the fight not taking place, she opted to return to Invicta for her next bout. Cyborg seems to be itching to make a comeback as seen by her tweet.
Tate had previously stated that she would love to face Cyborg if given an opportunity, claiming it would be a test for her.
"I think it would be really cool to fight Cyborg, honestly. Like to really see what's it like to be in there with someone with her power," Tate said in an interview as quoted by Fox Sports.
"I'll be first to admit, physically I think I would be at a disadvantage. But I think that I can be the one to prove that I have the heart, the durability, the determination and the will power and technique to overcome that kind of challenge. And that intrigues me. That would be very rewarding to me," she added.
Tate is preparing for the defence of her title at UFC 200 where she will face Amanda Nunes on 9 July at Las Vegas. If she wins, according to rumours her next bout will be against former champion Ronda Rousey.
There is no clear date on Rousey's return. Her comeback has been pushed back a number of times, and even president Dana White is unsure when she will be ready to fight.