UK: Army recruit who died during training at Surrey base named as Megan Park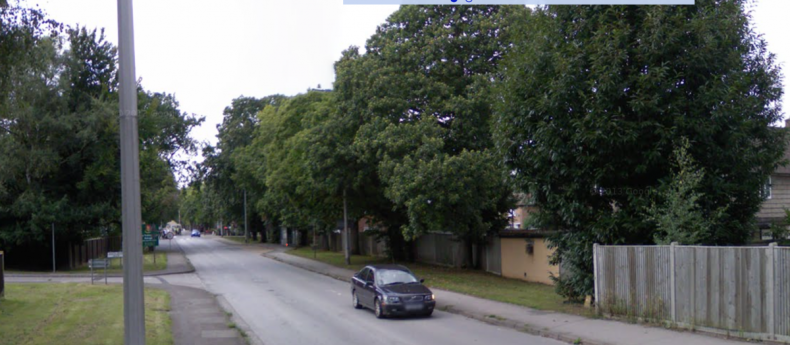 An Army recruit who died while undergoing initial training in Surrey has been named as Megan Park. Ms Park, who was 21 and from Lancashire, collapsed during a training session at the Pirbright Training Centre. The Army has launched an investigation into her death.
In a statement, her family said she died doing her "dream job". "It is with deepest regret that Megan's family must announce that she has sadly passed on, doing the thing she loved," they said. "Ever since Megan was at school, she always wanted to be in the Armed Forces. Everybody who knew Megan was aware of this. She was so excited about going. It was the start of her dream job.
"Megan is going to be missed by so many people, friends and colleagues. Although she will be deeply missed, her presence will always be alive. Megan will always go on in people's memories for her lively sense of humour and her fun sarcasm and quirky personality."
Earlier an army spokeswoman said: "We can confirm that a recruit has died while undergoing initial training at the army training centre Pirbright. The incident is being investigated and it would not be appropriate to comment further at this time. We offer our condolences to the family and ask that you respect their privacy while they come to terms with their sudden loss."
Recruits are sent to Pirbright Training Centre, near Aldershot and Guildford, shortly after their initial selection. Recruits to the Army Air Corps, Medical Services and Royal Engineers, among other units, receive their basic training over 14 weeks at the centre. The initial, or phase one stage of training, is designed to give entrants the basic military skills to undertake duties required of a soldier and to fully prepare them for further stages.
According to reports, Ms Park collapsed while taking part in a training session consisting of light physical exercise, thought to have been a mile-long run or march. Earlier this year, the Ministry of Defence released figures showing that 125 members of the UK armed forces have been killed in training exercises since 2000. The MoD has faced sharp criticism over the deaths of some personnel during training, including the deaths of three SAS recruits on a march in 2013.
An inquest into the tragedy found that Lance Corporals Edward Maher and Craig Roberts Corporal James Dunsby died as a result of a "failure to properly organize and manage" a 16-mile selection march in the Brecon Beacons on one of the hottest days of the year. The army has since apologised for the deaths.