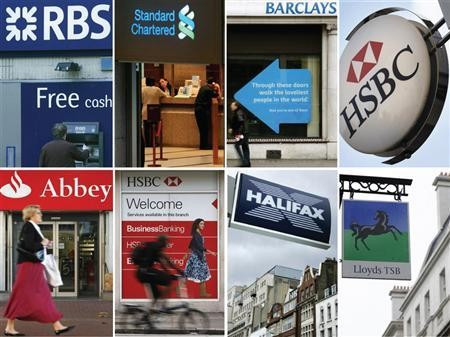 Financial services firms in the UK witnessed an unexpected fall in profitability in the second quarter after six consecutive quarters of robust rises, despite a rise in business volumes and improved optimism in the industry.
The latest financial services survey by the Confederation of British Industries (CBI) and consultants PricewaterhouseCoopers found that profits of the UK financial services firms fell by 5% in the second quarter. There had been expectation of 30% increase.
The hit came as incomes from fees, commissions or premiums declined by 10% during the quarter against expectations for a 34% increase.
In addition, employment was scaled bank in the sector.
Nevertheless, looking ahead to the next quarter, financial services firms expect business volumes to grow at a solid pace, profitability to rebound, and numbers employed to increase slightly, the survey found.
In addition, the firms are planning to invest more in marketing and IT over the year ahead, as they focus to improve sales and distribution, and customer relationship management.
Meanwhile, increase in regulatory burden and inadequate systems capacity to meet demand are expected to limit business.
"The financial services industry is benefiting from the effects of economic recovery, but that is proving to be a double-edged sword for some. The prospect of growing volumes and revenues is tempered by concerns about competition," Kevin Burrowes, Financial Services leader at PwC, said in a statement.
"Banks and insurers see a growing competitive threat from non-financial services companies and new entrants are also trying to capitalise on the improved conditions. This suggests that UK financial services will see increasing pricing pressure."
In the survey, 48% of firms said business volumes were up, while 15% said they were down. While 37% of financial services firms said they felt more optimistic about the overall business situation compared with three months ago, 9% said they were less optimistic.
"Firms are focusing on two key strategies for growth in the near-term: finding ways to retain existing customers, by offering them more products and services, and investing in marketing, sales and distribution to attract new customers," said Matthew Fell, CBI Director for Competitive Markets.
"But the sector is still facing a number of significant challenges. The adverse impact of regulation on business expansion has crept up the agenda and concerns about the ability of firms' business systems to cope with new demand have risen to its highest level in thirteen years."