Joe Dinsdale, who lives in Bingley in West Yorkshire, was awoken at 8am on Boxing Day by the police banging on his door, warning that flood water was rising fast in the area.
"They told me to move anything I could as high as possible because flooding was imminent. It took a while to process and wasn't until I looked out of the back window to see the river, which usually isn't visible, engulfing my neighbours garden when I realised it was really happening. Within two hours the water was at knee height."
Within Bradford district, around 400 homes were evacuated with affected areas including Bingley, Keighley and Ilkley in what has been described as the worst floods to hit West Yorkshire in 70 years. Yet despite such devastation just one day after Christmas, communities have rallied around to help those affected.
"Volunteers came with bags full of towels, cleaning products and drinking water. Local plumbers and electricians came down to help people with free safety checks," he says. "Teams of people chipped in to help move furniture and remove carpets, I never caught anyone's names but I can't thank them enough for their assistance."
"While what happened was tragic and many people have lost so much, at no point was there any sign of defeat. I've never witnessed such a sense of community spirit."
Yet despite such stoicism, anger remains. As volunteers head from home-to-home offering free tea, coffee, soup and even pizza, many have accused the government of neglecting its duty to protect the north from flooding. Critics say that despite global warming being the key factor in the floods, budget cuts and an unequal division of flood defences between the north and the south led to the disastrous impact.
The local press has reiterated such sentiments, with the Yorkshire Evening Post running a blazing front page claiming it was "unthinkable" that the consequences of the floods that ravaged Leeds, York and Manchester would ever be seen in London or the south-east. An editorial read: "The prime minister repeatedly used the word unprecedented to describe this winter's storms. Yet every fortnight brings 'unprecedented' levels of new flooding and the same pious platitudes from politicians, such as the environment secretary, Liz Truss, whose rhetoric is increasingly economical with the truth."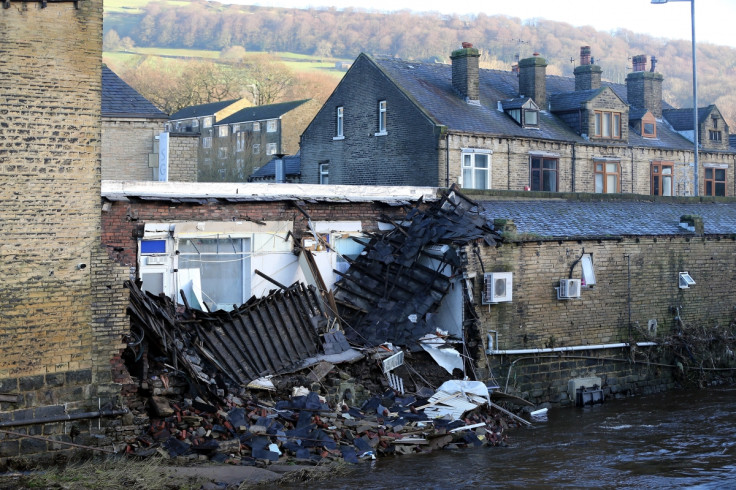 Budget cuts
While northerners make do and mend, controversy surrounding the flooding is fuelling fury against Cameron's government. When the prime minister donned his wellies to visit York, where more than 400 people were evacuated after the River Ouse and Foss burst their banks, he denied spending on flood defences had been cut – despite claims to the contrary.
"We spent more in the last parliament than the previous parliament and we are going to spend even more in this parliament. So it is a rising budget – £2.3bn on capital schemes that will make a real difference up and down the country," he told Sky News.
But in 2011, the coalition announced it would spend 8% less on flood defences – £540m – over the next four years, compared to the previous four years. The environment department announced projects in Leeds, York, Thirsk and Morpeth, all in northern England, were to be put on hold.
It has also emerged that the government received warning over the potentially devastating impact of these cuts – which, after the warning went unheeded, proved true as flood waters wreaked havoc across the north. Three weeks ago, the government was warned by its own advisory body that a funding gap could leave areas of northern England vulnerable to flooding. Professor Colin Mellors, head of the Yorkshire regional flood and coastal committee, said funding cuts would mean discontinuing some food defences – as confirmed by minutes on the government's website.
The Yorkshire Post, in an article published on Monday (28 December), said the government found £297m in December 2014 to pay for flood defences in the Thames Valley, but had cancelled a £180m defence scheme in Leeds. MP for Leeds Central Hilary Benn said the government had ignored warnings of potential flooding in the city, saying the decision of whether to fund the Leeds defence system was put on hold in February 2011.
And now, despite the outpouring of kindness from volunteers working tirelessly to rescue stranded families and pensioner with no electricity or food, around 2,000 homes and 4,000 businesses in Leeds have been affected by the Boxing Day floods.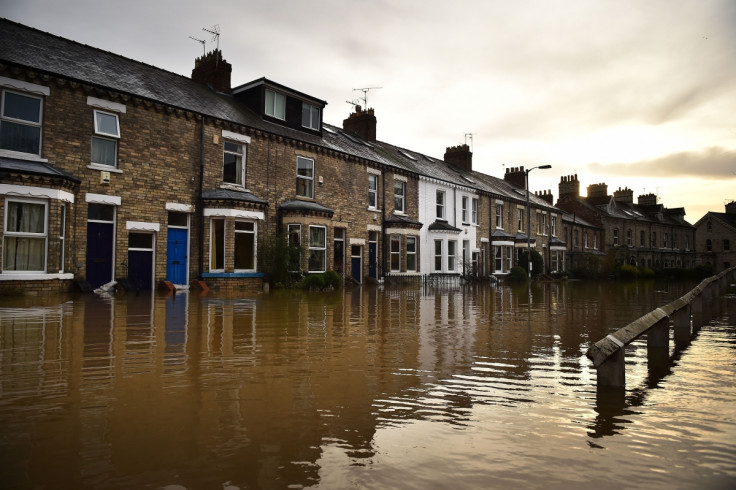 North-south divide
There is a growing consensus supporting Leeds City Council leader Judith Blake's assertion that the latest floods were a "preventable disaster" – and that so many areas of the north were hit because of an "unequal distribution of resources".
This is something the prime minister strongly denied, however. "We spend more per head on flood defences in the north of England than we do in the South of England, and here in Yorkshire we are almost trebling the amount we will be spending in the current parliament," he said while in submerged York, where he was heckled over cuts.
Yet despite Cameron's dismissal of a north-south divide, it is easy to understand why northerners consistently feel their needs are given less priority than those living in the capital and the south-east. Despite the rallying of neighbourhoods, the mistrust of London-centric decisions on flood defence – as flooding becomes more and more frequent – is understandable.
Aside from the Thames Barrier, the second-largest flood barrier in the world which costs around £6m a year to operate and maintain, London in particular is the focus of investment in infrastructure. The capital gets whatever it wants – according to 2014 research by IPPR, London receives 24 times as much spent on infrastructure per resident than north-east England.
And so while people sweep dirty water out of their ruined homes in Greater Manchester, Rotherham and Keighley and salvage their belongings, it will take more than platitudes from Cameron in wellies to set things right. It takes more than rhetoric and empty promises, and more than Cameron stating the government will "have a look and see whether more needs to be done and whether the flood defences need to be made even higher". This is of no comfort to those whose streets have been turned into rivers.