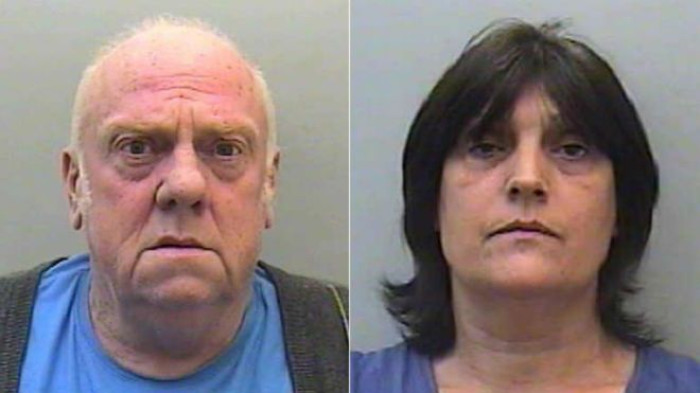 A Devon couple, who bragged about being friends of notorious serial killers Fred and Rose West, have been jailed after being found guilty of abusing children over a 15-year-period. David and Pauline Williams, from Bradninch, Devon, ran Fred West's local pub, the Prince Albert in Gloucester, in the 1980s. They then moved to Exeter where they ran the Victoria Inn.
During their trial, Exeter Crown Court heard how the couple had abused children - one of whom was only seven - in Gloucester. The abuse continued when they moved to Exeter, where they targeted a string of teenagers. The couple had denied 46 charges relating to child sex abuse between 1989 and 2004, but were found guilty in October (2015).
Jailing David Williams for life, Judge Erik Salomonsen said: "You were convicted by a jury of more than 30 offences involving ten children over 13 years. Your behaviour towards children was sick. You had no conscience in using young people for your perverted sexual pleasure. The police investigation was triggered by one complaint many years after you had raped her. The consequences of your actions had been lasting."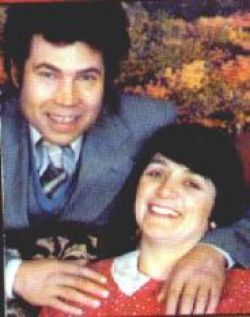 Jailing Pauline for 12 years with another four on licence Judge Salomonsen said: "You aided and abetted your husband to rape young girls on several occasions. On one occasion you encouraged him to rape a victim so that she might become pregnant following your third miscarriage. You encouraged him and made jokes about what was happening. One victim said you were brainwashed by him and after a time you became as bad as him. Another described you as evil."
Detective Constable Debbie Dow from Devon & Cornwall Police Child Abuse Investigation Unit led on the case, named Operation Abbey. Noting how some of the victims had bravely testified she said: "These victims, both men and woman, had their childhoods stolen by David and Pauline Williams and all have suffered difficulties throughout their adulthood following this abuse as they struggled to live normal lives. I hope that today's sentence will help the victims find closure and will go some way in them being able to put this nightmare behind them."
David Williams had boasted to friends about his friendship with the Wests' who drank in his pub. Between them Fred and Rose West murdered at least 12 women and children, abusing many more. Fred West hanged himself before his trial in 1995. Rose West was found guilty of 10 murders and has been told she will probably never be released from prison.