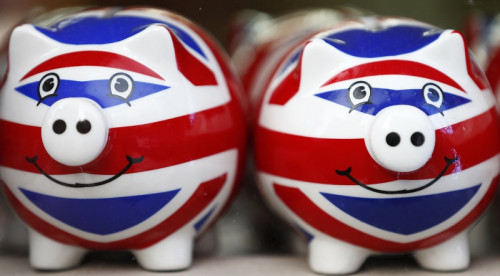 The UK government's flagship pension programme has now seen more than 2.8 million workers auto-enrolled into a workplace pension scheme.
According to The Pension Regulator (TPR), which is the watchdog of work-based pension schemes in Britain, 2,877,000 employees have been automatically placed into a scheme between July 2012 and the end of January 2014.
The programme, which has a cross-party consensus of support and will run between October 2012 and April 2017, will see all eligible employees throughout the UK being placed into a pension scheme by their employers.
"Auto-enrolment is off to a good start and the numbers joining pension schemes is promising," said Tom McPhail, head of pensions research at Hargreaves Lansdown.
He added: "Unfortunately, most people are not contributing enough.
"Even in another four years' time when they are up to the minimum of 8% of earnings, it still won't be enough to provide a reasonable income in retirement."
Companies have to make regular payments into the pension schemes of all staff who they have automatically enrolled and all those workers who choose to opt in.
The minimum contribution levels will be introduced gradually on a sliding scale until reaching the top rate in October 2018 of 3% for employers and 4% for employees plus 1% in tax breaks.
To work out the current minimum amount an employer has to pay for an individual staff member, they have to know their gross earnings.
TPR also revealed that 3,616,000 workers have not been auto-enrolled and a further 406,000 have been deferred.
The Department for Work and Pensions spokesperson said: "It is good news that more than 2.8 million people are making a positive difference to their retirement prospects through automatic enrolment.
"The changes to workplace pensions will help millions more people to secure a better future."
A spokesperson for The Pensions Regulator said: "Almost nine thousand employers have now registered with us declaring they have complied with their duties but this is just the start.
"Across some months in 2014 we expect to see a ten-fold increase on the number of employers automatically enrolling their workforce compared to the same time last year."