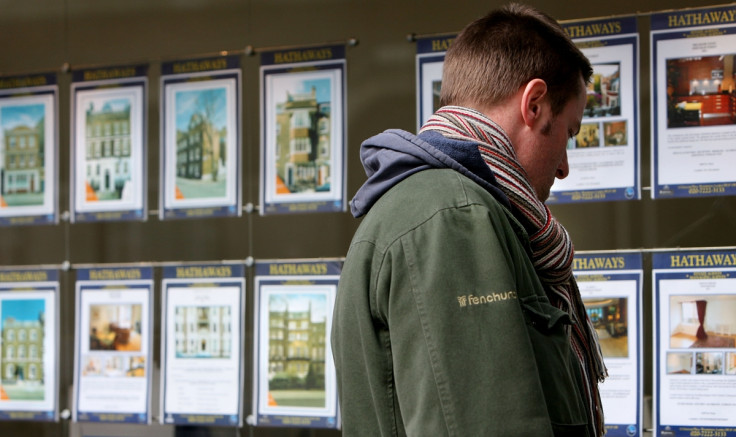 More than two million homes could be released into the housing market if older homeowners downsized to smaller properties, according to new research. The Royal Institution of Chartered Surveyors (RICS) has recommended that they receive greater support that would encourage them to move into retirement, as well as make their property available for sale or long-term let.
RICS Residential Policy Review was launched at the Liberal Democrat Party Conference in Bournemouth on Wednesday (23 September). It sets out recommendations on how the government can tackle the UK's housing crisis and encourages better incentives and information for those over a certain age who might consider moving out of big properties. According to the research, nearly a third of over 55-year-olds considered downsizing during the past five years but only 7% went through with the move.
"Britain's older homeowners are understandably reluctant to move out of much-loved, but often underoccupied family homes," said Jeremy Blackburn, head of policy at RICS. "We would like to see central and local government provide older people with the information, practical and financial support they need to downsize if that is their choice."
The report calls on the government to amend the current tax policy to require second homeowners to pay the full rate of local property tax, which will encourage more properties to be put on the market. Blackburn also pointed out that support in the form of funding moving costs could be offered to aid the process of downsizing. Stamp duty discounts were also suggested.
"The most consistent feature of the housing market over the last 18 months has been a distinct shortage of new sales instructions," he said. "Average stock levels on surveyors' books have dropped to lows not seen for at least three decades. If we are to get to grips with this country's housing crisis, we need to look at supply-led measures across government and the wider industry in order to get the market moving."
Barriers to downsizing
Research conducted by Saga Retirement Living also showed two thirds of older homeowners have considered changing homes or rightsizing for retirement. However, the organisation says too many barriers have prevented them from doing so.
"It's right to say that we should be helping people consider to downsize, but we need to ensure that we're not making people feel guilty for living in the home they love," said Lisa Harris, head of communications for Saga. "The housing crisis will not be solved by one simple measure, but by a number of targeted incentives aimed at creating fluidity in the housing market."
Saga has conducted research into allowing one stamp-duty-free move for those rightsizing ready for retirement, which they say would release 111,000 family homes into the housing market. Commenting on the research, Harris said: "This is a win for older homeowners who want to downsize, but also for younger families that want to move up the ladder and also for the exchequer.
"The research shows that by giving this tax-free move it would be counterbalanced by an estimated £461m stamp duty that would be generated by the house sales that might otherwise not have taken place."
However, she also stressed that apart from incentives to encourage people to rightsize, housing supply needed to be considered, as well as rethinking retirement living in the UK as a whole. Pointing out that less than 1% of UK's over-60 population lives in retirement accommodation, she stressed the need for more retirement villages and lifetime housing to be built.
Age UK supported the statement that housing options for older people are fairly limited and echoed views that the government needs to do more to ensure a wider range of suitable retirement housing, as well as houses and flats, needs to be made available.
"While downsizing can be a positive decision, it is not right for everyone," said Caroline Abrahams, Age UK charity director. "Many older people also want to stay where they are, often in the house where they have spent many happy years and have fond memories – the right support including practical adaptations such as stair lifts and ramps can ensure that people can stay put and maintain their independence for considerably longer.