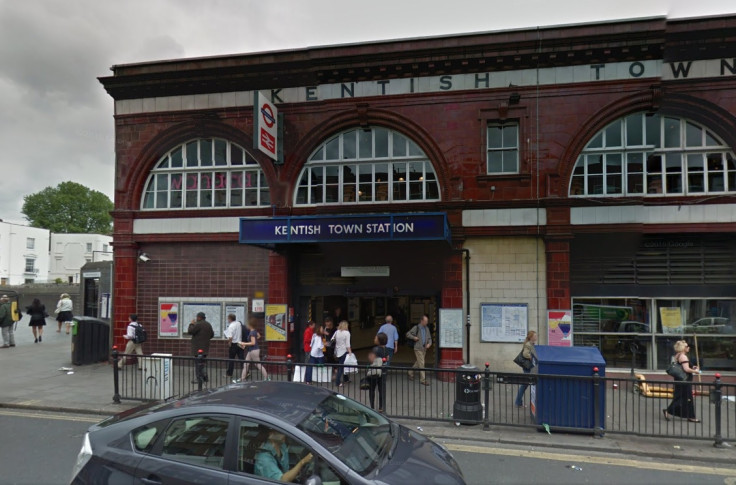 A 29-year-old man has been arrested on suspicion of attempted murder after a commuter was believed to have been shoved underneath a train earlier today (2 December). A man suffered serious injuries after he was struck by the train at Kentish Town station at around 11.45am GMT.
The man was treated at the scene by emergency personnel and rushed to a central London hospital where he remains. The British Transport Police (BTP) have said that a 29-year-old man from Colindale, north-west London was detained after he voluntarily attended a police station.
The BTP made an appeal to the public earlier today to find the suspect and he is currently in custody being questioned by officers. Det Supt Gary Richardson, of the BTP, said: "I can confirm a 29-year-old man from Colindale, London, has been arrested on suspicion of attempted murder following an incident today at Kentish Town London Underground station."
"The man voluntarily attended a London police station. I would like to thank the public and the media for their help."
Witnesses on the train said that they had felt a bump and that the tube driver came over the tannoy to tell fellow commuters of an incident. Ambulances, the fire brigade and police all attended the scene and there were reports of disruption in and around the busy London Underground station - which had services stopping at the station suspended.
After the incident, witness Verity Slattery tweeted: "I feel physically sick... in utter shock and disbelief. I just hope the guy will be OK. Thoughts and prayers are with him and his family."
Earlier this month a 81-year-old man was arrested on suspicion of attempting to push a woman under a tube train at Piccadilly Circus. The woman suffered just bruising in the incident which took place on November 13.
Anyone with any information can call the BTP on 0800 40 50 40 or text 61016 quoting reference B18 of 02/12/15.