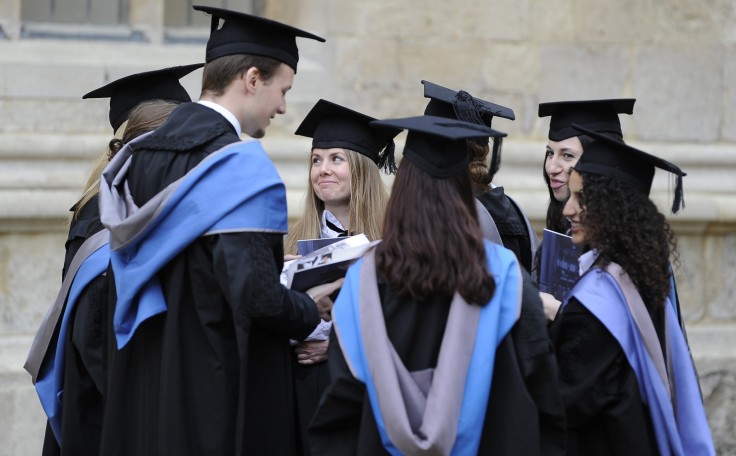 Several of the UK's biggest employers are set to introduce a policy of recruiting on a "name-blind" basis in an effort to eliminate discrimination against people from black and ethnic minority (BME) backgrounds. The move, announced by Prime Minister David Cameron, will include banking giant HSBC, accountants Deloitte, the BBC, NHS, and will also extend into tertiary education.
Cameron is hosting a meeting at Number 10 today (26 October) to discuss the issue and the initiative goes beyond employers, with British universities also taking measures to address "unconscious bias" against BME students. From 2017, UCAS (Undergraduate Courses At University And College), the central body through which university applications are processed, will also remove prospective students' names from application forms.
Writing in the Guardian, Cameron said: "Some research has shown that top universities make offers to 55% of white applicants, but only 23% of black ones. The reasons are complex, but unconscious bias is clearly a risk. So we have agreed with UCAS that it will make its applications name-blind, too, from 2017." The measures will also serve those who apply for apprenticeships.
In a conference speech last month, the prime minister said it was "disgraceful" that "people with white-sounding names are nearly twice as likely to get callbacks for jobs than people with ethnic-sounding names", and he recounted the story of a young black woman who had to change her name to "Elizabeth" in order to secure a job interview.
The organisations who have committed to the name-blind pledge employ 1.8m people in the UK. The prime minister wrote: "The civil service, BBC, NHS, local government, HSBC, Deloitte, KPMG, Virgin Money, Learndirect – all these and more will now recruit people solely on merit. The Conservative party HQ will do it too."
Deloitte, which employs more than 14,000 people in the UK, is going even further in its efforts to put an end to discrimination by removing the name of the applicant's school and university to curb bias on the institution frequented by the candidate. In September, the accountancy and consultancy firm announced that it had introduced "contextualised academics", meaning that recruiters can consider the situations in which academic achievements are gained.
The company's website says: "Contextualisation allows us to recognise these important qualifications for young people, whilst also ensuring that for example, 3Bs at A Level in a school where most students achieve 3Ds, is recognised as exceptional performance."
Deloitte's chief executive, David Sproul said: "We want to show that everyone can thrive, develop and succeed in our firm based on their talent, regardless of ethnicity, gender, sexual orientation, or any other dimension that can be used to differentiate people from one another."
The Conservative party will also meet the requirements of the agreement, it has been revealed. Attendees at the meeting include David Barnes, managing partner at Deloitte, the head of human resources at HSBC, Tanuj Kapilashrami, the civil service chief executive, John Manzoni, the chief executive of NHS England, Simon Stevens, the head of corporate affairs at KPMG, Marianne Fallon and the BBC's director of strategy and digital, James Purnell.