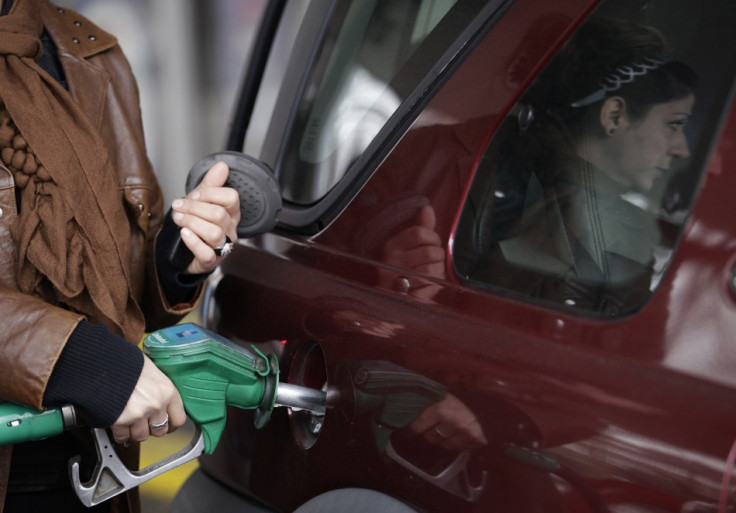 Motorists have been warned that the "good times" period of low petrol prices in the UK could be over after the cost rose in March for the first time since July 2015. Experts have said that after eight months of falling pump prices, there was a "sudden and unwelcome" 3p a litre rise in March as oil went back above $40 (£28, €35) a barrel for the first time since 4 December last year.
RAC's Fuel Watch data shows that the cost of a barrel of oil increased 8% from $35.91 on 3 March to $38.70 by the end of the month. The RAC added the average price of petrol rose by more than 3p a litre, meaning the cost to fill up an average 55l vehicle increased by £1.84 to £57.89.
The wholesale price of petrol, including VAT, increased 6p a litre from 97.13p to 103.19p, meaning that further increases on pump prices are expected. Even in supermarket pumps, usually the lowest in the country, the average price of a litre of petrol rose by more than 2p to 102.19p.
RAC said that "worryingly" its data for March also shows diesel forecourt prices also increased by 3.7p a litre to 105.26p – even though the wholesale price only rose by 1.5p a litre. The breakdown service said this could be attributed to retailers either using the lower diesel wholesale cost to subsidise the price of petrol or "using it as a means of increasing their profit margin".
RAC fuel spokesperson Simon Williams said: "The good times for motorists enjoying lower fuel prices had to come to an end at some point, but unfortunately it's happened with a bit more of a bump than motorists were probably expecting. With an important oil production meeting scheduled for mid-April, more bad news at the pumps may be on the horizon."
Williams added: "An earlier meeting between Opec [Organization of the Petroleum Exporting Countries] and non-Opec countries responsible for nearly 75% of the world's oil production led to output being restricted to January levels. While this helped to revive oil prices, producers clearly still feel a further limit on production is needed. This is bad news for motorists as it will inevitably lead to more price rises on the forecourt.
"We hope the rebound in pump prices will be limited by the fact that Opec will not want to let the price go too far back up. Otherwise all their work aimed at safeguarding their market share will be undermined by oil production from fracking in the US being stepped back up again if oil goes back above $60 a barrel – the recognised point at which fracking becomes financially viable. For this reason, it looks as though we are heading towards a new norm of the oil price fluctuating between lower and upper limits of $35 and $55 a barrel.
"This means that motorists should hopefully not see the eye-watering prices they were paying at the pumps in April 2012 when the average price of petrol was 142p and diesel was close to 150p per litre. Motorists will also be relieved that the chancellor saw sense and listened to the RAC and other campaigning groups by extending the freeze on fuel duty in his Budget."