UK Tidal Surge: Britain's Flood Defences Praised for Saving Lives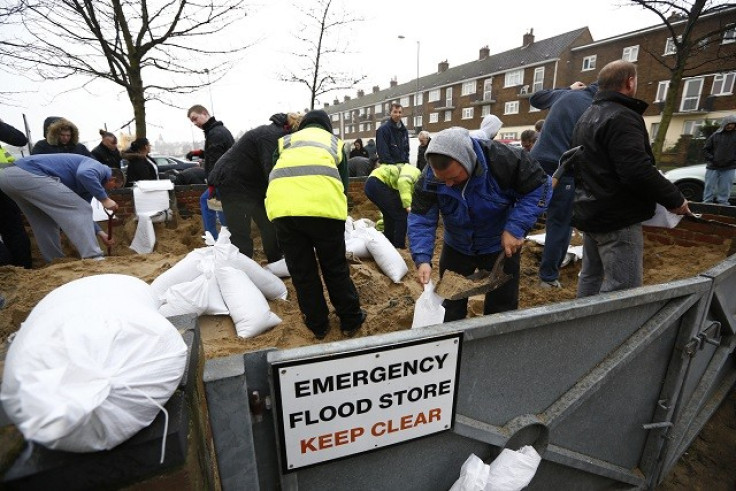 Britain's flood defences have been praised for saving lives as parts of the UK were hit by the "biggest coastal event in 60 years".
Environment Agency has said that without the flood defences which were built after the 1953 Great Flood, damage and loss of life could have been much worse. Two people died in the storm which came before the tidal surge which hit Britain's east coast.
The Environment Agency has kept 25 severe flood warnings in place throughout the east coast and the Midlands as people were warned to prepare for a second tidal surge today. Nearly all of the alerts in Scotland have now been lifted.
Jason Wakeford, at the Environment Agency, said: "The worst effects were in darkness overnight so it is too soon to assess the overall picture but several thousand properties have been affected in the biggest coastal event of the last 60 years and the warnings we issued were in line with that risk.
"Some 800,000 properties have been protected by the defences put in place in the last six decades and we have issued 120,000 warnings to individual properties.
"It is quite clear from those numbers that events like this are hugely dangerous - the 1953 flood claimed thousands of lives so alerts and warnings are very important to prevent such a disaster happening again.
"In places across the east coast sea levels were higher than in 1953. However, this time we had much better protection in place."
Thousands of people were forced to evacuate their homes as sea levels rose. Some people were rescued from their homes by fire emergency services.
Humberside Fire and Rescue service said it dealt with 186 flood incidents, leading to the rescue of 181 people. In Suffolk, 27 people had to be rescued from their homes as the fire service attended 18 flood and fire related incidents. Lifeboats were also used to carry people to safety from flooded properties in Rhyl, Denbighshire.
Dr Paul Leinster, Environment Agency chief executive, said: "Flood risk management assets, including the Thames and Hull Barriers, have protected thousands of homes and businesses from sea levels higher in some places than those that occurred during the devastating floods of 1953.
"Advances in flood forecasting mean that early alerts of the tidal surge were given to emergency services, homes and businesses, allowing vital time to prepare."
Environment Secretary Owen Paterson warned people to still fully prepare for the stage of the tidal surge which is expected today.
He said: "There will still be exceptionally high tides today and tomorrow and I would ask everybody to pay very close attention to advice from the Environment Agency and also to follow instructions from the police, local government and the emergency services."
Read:
UK Storm Surge Threat Recalls Britain's Worst 20th Century Natural Disaster
Scotland Weather Warning: Lorry Driver Killed in 140mph Winds
UK Weather Warning: 140mph Winds Cause Travel Chaos Across Scotland
UK Weather Warnings: Gale Force Winds and Flooding Expected in 'Worst Weather for Decades'
© Copyright IBTimes 2023. All rights reserved.