UK video game deals: Destiny the Collection, Worms WMD, BioShock and more
Street Fighter 5, Xbox One bundles and Dark Souls 3 included.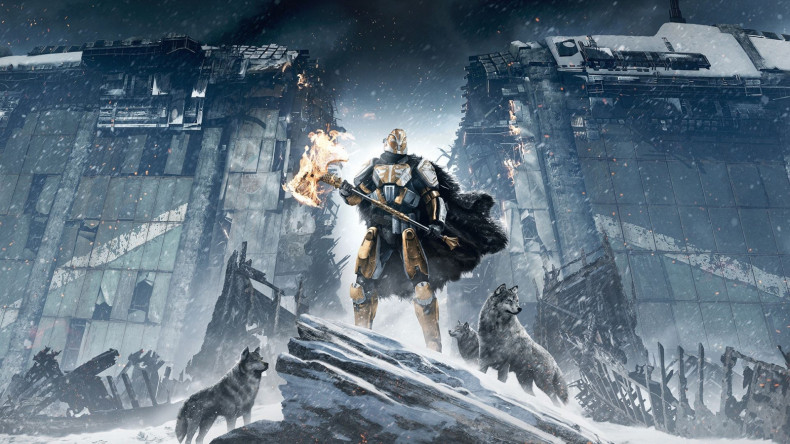 This week's round-up of the best video game deals and discounts in the UK includes two Xbox One 500GB console bundles for £199.99, following the release of the Xbox One S slimline version of Microsoft's console.
On the games side of things we have Bungie's upcoming Destiny: The Collection for just shy of £35.00, Dark Souls 3 for £24.85 following the announcement of the game's first expansion earlier this week and Worms WMD for £16.85.
There's also Bioshock: The Collection for £30.99, a PlayStation Store retro games sale, Wii U classics for £16.85 and Street Fighter 5 for £19.99.
As ever, thanks to Hot UK Deals for supplying the round-up below.
Consoles
Xbox One 500Gb Console Kinect Bundle with three Games - £199.99 @ Very.co.uk
Xbox One 500GB Quantum Break Console Bundle with Xbox One Wireless controller + £20 Argos Voucher - £199.99 @ Argos
Games
Destiny: The Collection (PS4 / Xbox One) £34.85 @ Simply Games
Dark Souls 3 (PS4 / Xbox One) £24.85 @ ShopTo
Dying Light: The Following - Enhanced Edition (PS4 / Xbox One) £19.85 @ Shopto
Worms WMD All Stars with Pre-Order Edition DLC (PS4) £16.85 @ Base.com
Diablo III Ultimate Evil Edition (PS4 / Xbox One) £14.86 – ShopTo
Diablo III Ultimate Evil Edition (PS4 / Xbox One) £15.99 @ 365 Games
BioShock The Collection (PS4 / Xbox One) £30.99 @ Base
Mortal Kombat XL (PS4) £17.85 @ Base
PlayStation Retro Sale (PS4 / PS3 / PS Vita)
Street Fighter 5 (PS4) £19.99 @ UK PlayStation Store
Captain Toad Treasure Tracker / Mario 3D World / Pikmin 3 / Mario Party 10 (Wii U) £16.85 @ Base
Xenoblade Chronicles X (Wii U) £22.85 @ ShopTo
Star Fox Zero (Wii U) £20.00 @ GamesCentre
For all the latest video game news follow us on Twitter @IBTGamesUK